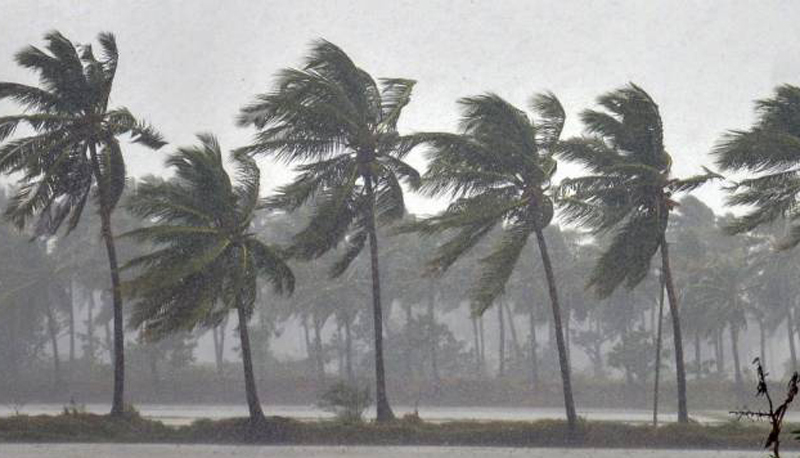 Hyderabad: Heavy rain will continue to shower for the next two days across Telangana according to IMD reports.
Monsoons have relieved the state from scorching heat and the dry spell bringing down the rainfall deficiency in the state from 35% to 21% over the last three days TOI reports.
Areas such as Kukatpally, Hyder Nagar, Gachibowli, Narayanaguda and others have reportedly received light rainfall of upto 3 mm with brief intervals on Monday.
As per IMD reports, Quthbullapur in Hyderabad as so far received the highest rainfall of 11.3 mm whereas Asifnagar received the lowest rainfall of 2.5mm.

Speaking of the districts, Bejjur and Chintalamanepally and Bejjur mandals in Kum ram Bheem received highest rainfall of 217.5 mm and 189.8 mm respectively, while Sirpur mandal in Kumram Bheem received 108.5mm rainfall.
Few other mandals in districts such as Mancherial and Adilabad have received up to 62 mm rainfall.
The incessant rains have resulted in temperature drop in several districts as the highest drop in maximum temperature was observed in Bhadrachalam where the mercury levels dropped to 25.4 degree Celsius.
The incessant rains across all districts has led to heavy inflow of water into the Godavari river resulting in opening of 21 gates of the Taliperu reservoir, releasing 84,000 cusecs of water. 
"As we are about to move into August, we expect the month to start on a rainy note as back to back low-pressure areas are likely to form in the Bay of Bengal. In the wake of these weather conditions, rainfall deficiency in the state is certainly going to observe a drop," read Skymet's weather report.
Subscribe us on