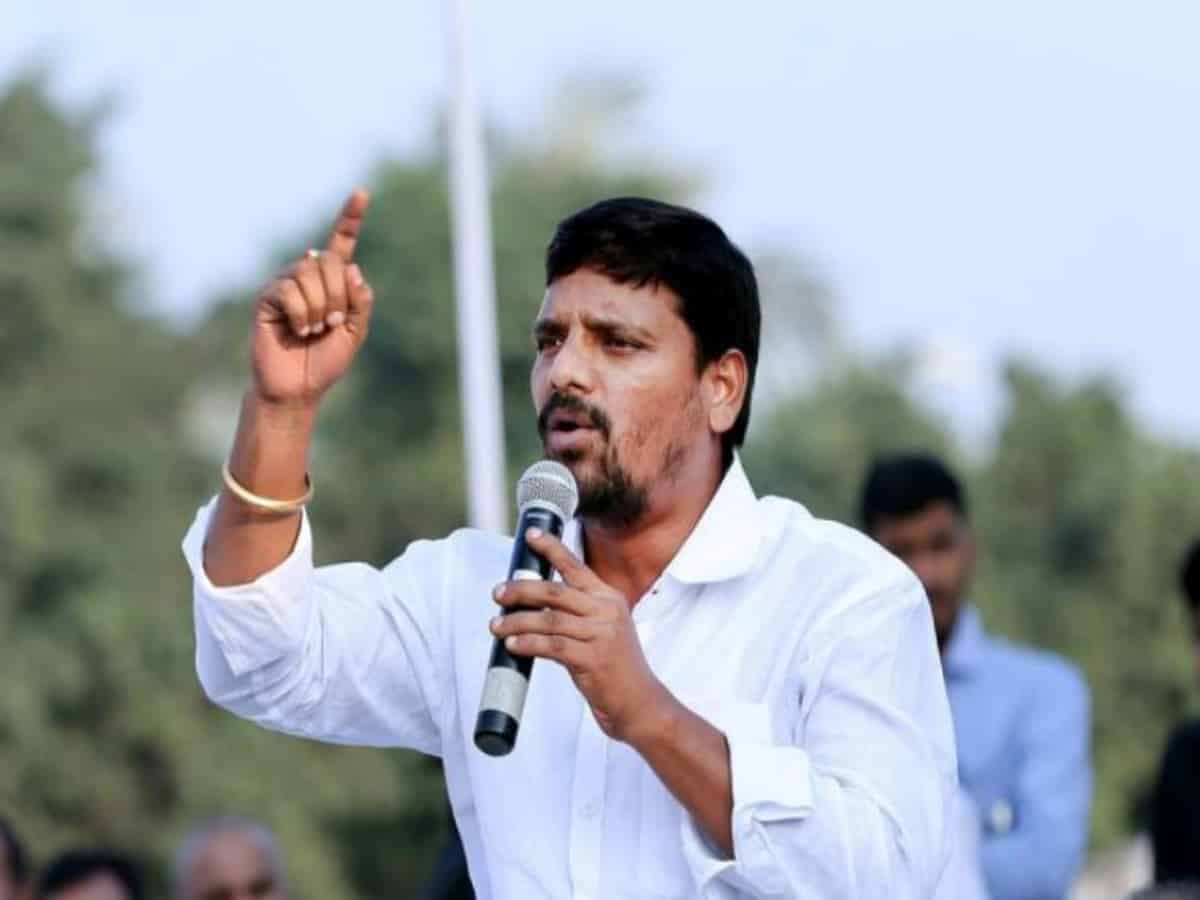 Telangana: Popular Youtuber and political activist, Chintapandu Naveen alias 'Teenmaar Mallanna', has decided to quit Bharatiya Janata Party (BJP), five months after joining it. He has decided to contest as an independent candidate with his own agenda and will now participate in a political movement called "7200 movement".
Chintapandu Naveen who has been critical of the ruling Telangana Rashtriya Samithi (TRS) party and Telangana Chief Minister K Chandrashekhar Rao (KCR), had joined BJP in December 2021.
Starting from the second week of June, Naveen will be participating in a state-wide padayatra covering 12,000 km in the run up to the 2023 state assembly elections. "I will officially resign from BJP on the first day of my padayatra. I cannot attend my walkathon while being a member of BJP," said Chintapandu Naveen.
Political analysts have predicted that Naveen's exit from BJP can affect the votes in the combined Nalgonda districts. According to a report by The Times of India, BJP state chief spokesperson Krishna Saagar Rao dismissed this analysis and said Naveen's exit will not damage the prospects of BJP.
The padayatra will start by Naveen offering prayers at the Alampur Jogulamba temple in Gadwal district and will aim to highlight the widespread issues of education, corruption, and justice. 
Subscribe us on