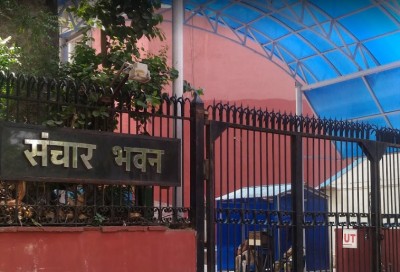 New Delhi, Sep 17 : The Department of Telecommunications (DoT) has asked telecom operators to conduct a special security audit of their networks by an external agency, Parliament was informed on Thursday.
In a written reply to a question in the Rajya Sabha, Minister of State for Communications, Sanjay Dhotre said that DoT, on December 6, 2019, directed all the telecom operators to carry out the audit.
He noted that as per Chapter VI of Unified License, each licensee has to undertake an audit of their networks or get their networks audited from security point of view once in a financial year from a network audit and certification agency.
"Further, the Department of Telecommunications on 06.12.2019 has directed the Telecom Service Providers i.e. Bharat Sanchar Nigam Ltd, Mahanagar Telephone Nigam Ltd, Reliance Jio India Ltd, Bharti Airtel Ltd & Vodafone Idea Ltd to carry out Special Security Audit of their network by an external agency," Dhotre said.
Noting that telecom equipment and networks used for provisioning of telecom services are prone to spyware and malware among others, the Minister said that, to address these security concerns and gaps related to telecom network, comprehensive guidelines in the form of license amendments have been issued to telecom service providers on May 31, 2011 in Access Service licenses and on June 3, 2011 for other licenses.
He also said the the National Centre for Communication Security (NCCS) has been established and entrusted with the responsibility to develop Indian Security Assurance Requirements (ITSARs) under the framework of the MTCTE for telecom equipment for security testing and certification to ensure security in digital communications.
–IANS
rrb/sn/vd
Subscribe us on