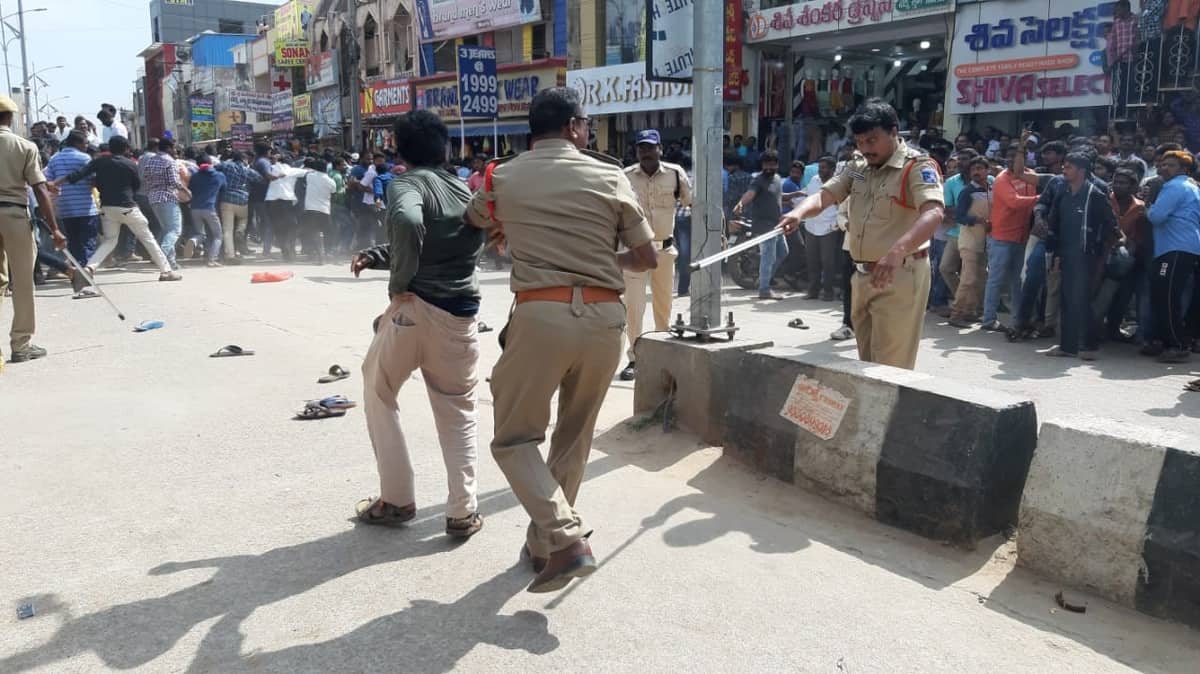 Hyderabad: The activists of various civil society organizations on Saturday held a massive protest in front of Shadnagar police station where the four accused of rape and murder of a veterinary doctor Priyanka Reddy were kept. Hundreds of students and local residents gathered at the police station and squatted on the road bringing vehicular traffic to a grinding halt. They also tried to gatecrash into the police station to lynch the gang of four escalating tension in the area.
At one point, the irate protestors demanded that the police hand over the accused to them for punishing them in full public view. The activists' dharna at the police station led to traffic jam. They raised slogans against the State government and the police. The police had to resort to mild lathi-charge to disperse the activists and general public from the area as they tried to barge into the police station to lynch the accused. The activists did not stop there. They also pelted stones at the police van carrying the accused to Charlapalli prison.
Meanwhile, the Shadnagar court sent the accused to jail on 14-day judicial remand. The Federation of Advocates Unions have unanimously decided not to defend the accused in the court.  
Subscribe us on