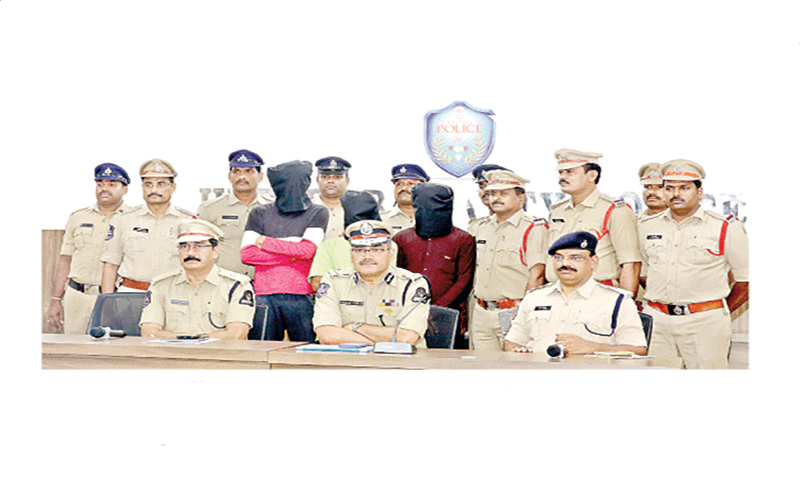 Hyderabad: Amberpet police have arrested 3 chain snatchers and seized one lakh twenty thousand cash and 4 tola of gold chain.
According to reports, the accused was identified as Harsh Joshi (19), resident of Kachiguda, Manoj Kumar (18), resident of Shamsheer Bagh and Ashwin Singh (22), resident of Sultan Bazar.
Arrest within 12 hours
According to the city police commissioner, Anjani Kumar, a woman from Trimurthy Colony, Amberpet registered complaint on July 27 that two youths had snatched her gold chain on the way to Mandir.
The police cracked the case within 12 hours with the help of CCTV footage and nabbed the accused who confessed to the crime.
Subscribe us on