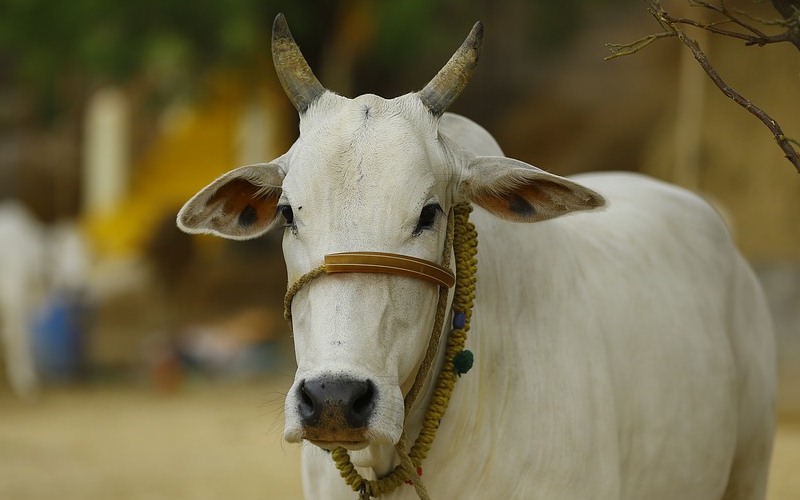 Mumbai: Twitter on Monday burst into some very interesting reactions after an undated video of a stray cow entering a lecture hall of the IIT-Bombay campus went viral on different social media platforms.
"I am a cow and I am here to teach you moooooo-ology", said one. A medico said, "Cow entering IIT-B without clearing JEE Advanced??"
"How did a cow get into IIT-B without clearing JEE Advanced? Maybe she is from Kota where you don't breath air, you breath Entrance Exam", said another.Another one added:
"The cow cleared in through GATE only. Fare Enough. What's the problem here?"
There was another comment: "IIT-B is so polluted that the cow decided to oxygenate it with its fresh air. Being the anti-nationalists they are, the crows tried to shoot it away. Can we kill them already for disrespecting the cow?"
Syed Hijab (@HijabFatma6) was more sarcastic. "According to UGC Act 1956, Members of the Ruling party can show up at any institute", she wrote as #IITBombay hashtag trended on the micro blogging social media site all through the day.
Students in a first-floor lecture hall were stunned and amused to see the bewildered white cow with dark spots and medium horns suddenly gallivanting inside their classroom, entering from one side and walking out of the door on the other side.
Some students, who were taking a test, even got up and tried to shoo away the cow, but she went on her chosen route calmly without any fuss.
Students claim that the incident reportedly happened last Saturday when it was raining heavily in Mumbai and surroundings, and the cattle may have entered the building for shelter, but unwittingly strayed inside a lecture hall.
Stunned by the sharp reactions the incident evoked on social media, the IIT-B on Monday said it had set up a committee "to look into the human versus animal conflict issue on the campus".

The committee will consult Brihanmumbai Municipal Corporation (BMC), non-government organisations (NGOs) and animal experts before taking remedial steps.
The 550-acre, in lush green environs bordering the Powai Lake is known to harbour a variety of creatures including snakes, monkeys, langurs, and a variety of birds and insects.
Besides stray cattle, a leopard had recently taken refuge from the rains in the compound of one of the buildings, and there are a few crocodiles in the lake, but officials shrug it off as no great deal'.
Subscribe us on