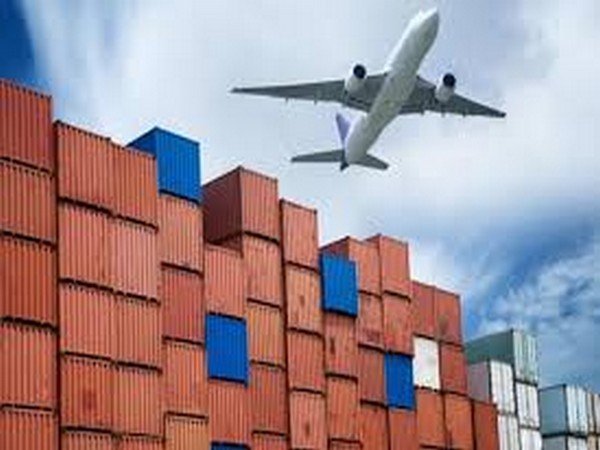 New Delhi: India's merchandise and services exports jumped 8.73 percent to 483.98 billion dollars during April to February 2018-19, the government said on Friday.
At the same time, imports moved up 9.42 percent to 577.31 billion dollars, leaving a trade deficit of 93.32 billion dollars.
Merchandise exports totaled 298.47 billion dollars, marking an increase of 8.85 percent in the same period of the previous year.
The imports too went up by 9.75 percent in the first 11 months of the current fiscal year to 464 billion dollars.
That left a trade deficit of 165.52 billion dollars, according to an official statement released by the Ministry of Commerce and Industry.
On the other hand, services exports climbed 185.51 billion dollars, marking an increase of 8.54 percent. The imports were up 8.09 percent at 113.31 billion dollars.
In February alone, merchandise exports were to the tune of 26.67 billion dollars as compared to 26.03 billion dollars, showing an increase of 2.44 percent over the previous year's figure.
The major commodity groups of exports were drugs and pharmaceuticals (16.11 percent), readymade garments of all textiles (7.17 percent, organic and inorganic chemicals (4.14 percent), cotton yarn, fabrics, made-ups, and handloom products (2.25 percent) and engineering goods (1.73 percent).
The imports in February totaled 36.26 billion dollars, down 5.41 percent from 38.34 billion dollars in February 2018.
The major commodity groups of imports showing negative growth were pearls, precious and semi-precious stones (minus 17.5 per cent), gold (minus 10.81 per cent), petroleum, crude and products (minus 8.05 per cent), electronic goods (minus 6.48 per cent) and organic and non-organic chemicals (minus 0.44 per cent).
Significantly, oil imports in February 2019 were 9.38 billion dollars which were 8.05 percent lower in February 2018. Oil imports in April to February 2018-19 were 128.72 billion dollars which were 31.98 percent higher.
[source_without_link]ANI[/source_without_link]
Subscribe us on