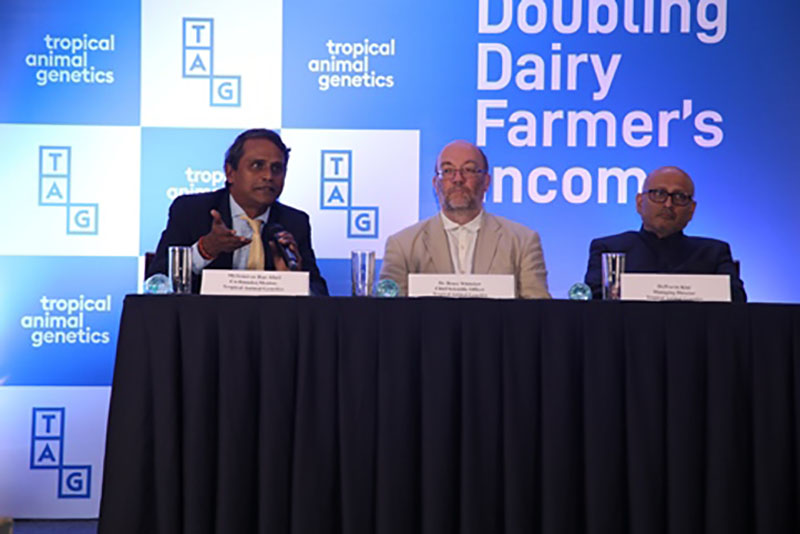 Hyderabad: Tropical Animal Genetics, a Gurugram -headquartered livestock technology company, on  announced the lau­nch of their patented tec­hnology platform, Tro­p­i­cal Bovine Genetics (T­BG).
They  said it has come with two techno­logies, called as Embryo Technology (ET) and assured lactation with Pregn­ancy Free Lactation (PFL).
The five-year-old startup claims to double the Indian dairy farmers income through its technologies. Dr Pravin Kini, Managing Director, Tropical Animal Genetics, said: "Our vision is to provide the right genetics for dairy in India, thus bringing a shift from the artificial insemination-based milk economy to embryo-based milk economy."
While embryo technology will be introduced in the market under B2C model of pa­­r­tn­­­ership with farming co­mpanies and the State governments, the PFL technology is yet to receive FDA approval.
However, the cost of the technology levied on the farmer is around Rs 30,000 which is five times more expensive than that of artificial insemination.
Srinivas Aluri, of TAG, said that they are conducting researches on the technology to bring down the cost and make it affordable to the farmer to procure.
Currently TAG has a manufacturing facility, called as embryo factory in Anand, Gujarat which has a capacity to produce one lakh embryos per year.
The co-founder said the funds planned to be raised will be utilised for opening such new facilities and the next is likely to come up either in Telangana or in Andhra Pradesh.
Siasat News
Subscribe us on