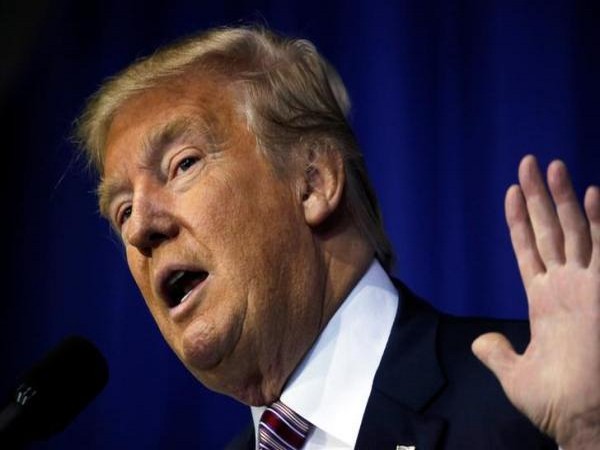 Washington: US President Donald Trump has vetoed congressional resolutions seeking to block the White House from selling weapons to Saudi Arabia and other countries without the legislative branch's prior approval.
Trump on Wednesday said that the congressional resolutions would "weaken America's global competitiveness and damage the important relationships we share with our allies and partners", Efe news reported.
The congressional resolutions sought to block arms sales to Saudi Arabia and the United Arab Emirates (UAE) as well as to the UK, Spain, France and Italy, as these European countries also sell arms to Riyadh.
In particular, Congress intended to stop an arms sale worth $8.1 billion to Saudi Arabia and the UAE that was announced in May and backed by a national emergency declaration with which the Trump administration tried to circumvent legislative control.
The sales' main objective is to replenish the Saudis' weapons arsenal, which has been depleted due to the Middle Eastern kingdom's war in Yemen.
The lawmakers alleged that Saudi Arabia used US weapons against civilians in Yemen and cited Riyadh's involvement in the killing of journalist Jamal Khashoggi in October.
In his veto, Trump said that Congress' resolutions would "damage the credibility of the US as a reliable partner by signalling that we are willing to abandon our partners and allies at the very moment when threats to them are increasing".
The White House said that "Saudi Arabia is a bulwark against the malign activities of Iran and its proxies in the region".
Trump also said that these measures would "degrade" the military preparedness of Saudi Arabia and the UAE "to protect its sovereignty, directly affecting its ability to defend US military personnel hosted there".
He added that the arms sale sought to "protect the safety of the more than 80,000 US citizens who reside in Saudi Arabia and who are imperilled by Houthi attacks from Yemen".
Although the resolutions will now be sent back to Congress, it is unlikely that their supporters can muster the necessary two-thirds majority in both houses to overcome a presidential veto.
Subscribe us on