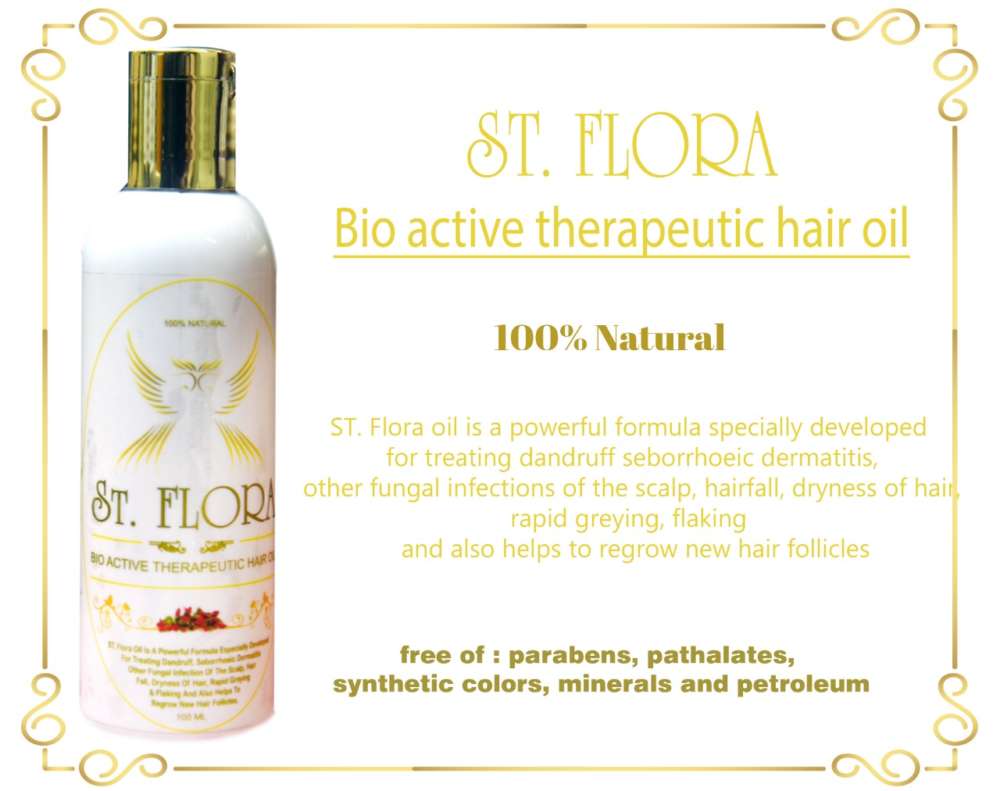 Are you shampooing and conditioning every couple of days, applying a hair mask and sleeping on a silk pillowcase, but why is your hair still suffering?
The Chances are all you need is a good remedy. Whether you are looking for a remedy for your dry ends, dandruff and all sort of other scalp infections, trying to reverse damage from colour processing, or chemically treated, and hoping to grow a few more inches?
There's a bottle for you out there.
The natural solution to achieve the soft, full, flowing hair you desire St. Flora bio active therapeutic hair growth oil is the one-stop solution for your all-too-common hair health issues. Now's the time for beautifully restored and completely nourished hair. Bring back to life limp dry hair. Create lustrous, full volume. Get soft, shiny and supple hair. Tame frizzy unmanageable hair. Repair dry, split ends.
To order please contact +91 9335334044
Subscribe us on