Hon'ble Madam Sonia Ji, 2. Hon'ble Rahul Gandh Ji and 3. Hon'ble Chandra Babu Naidu. Salam ! Namastaiy ! Good Morning !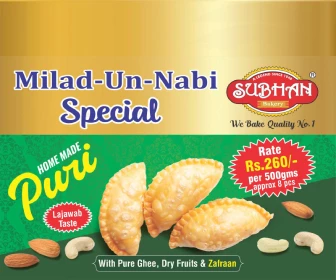 Congrats for winning in three Northern States.
Telangana State Elections requires a new strategy.
Owaisi Family Official Alliance Partner Of Ruling Party In State & Unofficial In Centre, since last 60 years, have spread its tentacles in every sector.
Copying RSS pattern, Owaisi Party have sympathisers in every Political Party at local level. Resulting in fielding in majority cases week candidates by Mahakutumeey in December 2018 elections.
Reports Of TRS & BJP Candidates For Hyderabad 7 Assembly seats were selected upon Asad Owaisi's recommendations.
Large sections of Mashayikhs, Ulama, Deneey Anjumans , Imams Of Masajids were roped in to favour Owaisi's Party.
Even Congress affiliate, Jamiyat Ulama Hind Chief Hafiz Shabbir Ahmed saheb had categorically declared open support before TV Channels, to Owaisi Party 7 Candidates in a meeting with TPCC Chairman & declined to support Congress Candidates.
TRS & MIM Candidates declared well Months before in advance, compared to last minute finalisation Of Mahakutumeey Candidates had its adverse impact in entire Telangana.
Asad Owaisi's Physical attack on Mr Shabbir Ali & Sri Uttam Kumar Reddy Ji On GHMC Polling day sent loud & clear signals to state voters.
 To dent TRS Owaisi's combine influence & impress Telangana Muslim Voters, dynamic Muslim Personality be nominated to Rajya Sabha either from Congress Ruled States or Andhra Pradesh or Karnataka. Earlier Mr Rashid Alvi & Jairam Ramesh were nominated from Andhra Pradesh during CM Rajashaiker Reddyji's Period.
Nominated Rajya Sabha MP with Political clout & team at his command highlighting failures of both TRS & Owaisi's combine together with autocratic style of Governance & not Constituting Cabinet even after lapse of 25 days of Election results, coupled with CM Chandershaiker Raoji's flight In fancy Of 3rd Front Without implementing Election Manifesto is sure to swing pendulum in Mahakutumeey's favour in 2019 Parliamentary Elections.
Mahakutumeey's Well Wisher, Maulana Taher Qadri
Subscribe us on