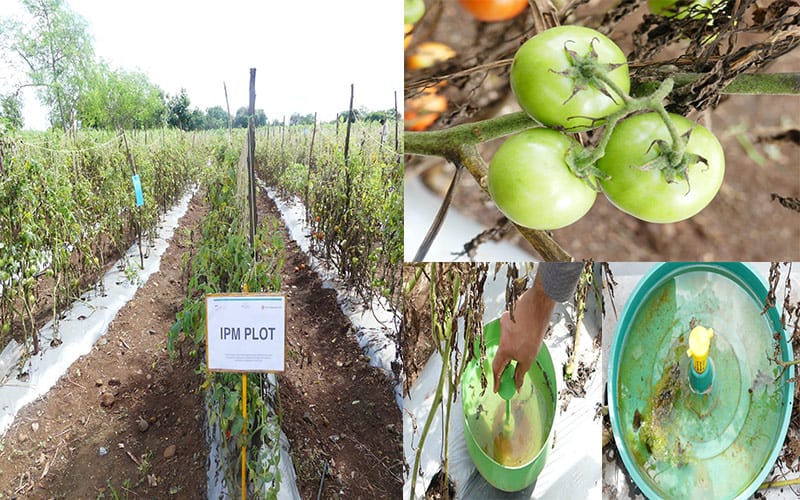 Telangana: The Scientists of the World Vegetable Centre South Asia which is located at ICRISAT in Hyderabad, have developed an 'Integrated Pest Management' (IPM) approach for controlling the notorious pest 'Tuta Absoluta' that affects tomato crops and can destroy up to 100 per cent of the crop it infests.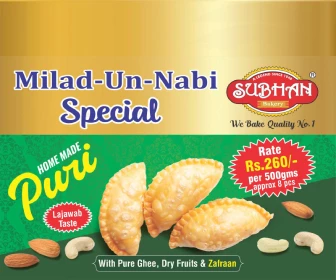 The pest management approach was developed under the project 'Resist Detect Protect: wide spectrum insect resistance and sound management strategies to sustainability manage insect pests on Solanaceous vegetables in South Asia.
With the help of innovative farmers, Venkat Reddy and Krishnaiah of Chinchalpet village, WorldVeg piloted an IPM strategy for the control of Tuta absoluta pest that was found to be damaging the crop up to 25% in the farms of the villages.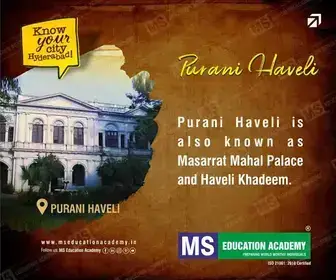 As the damage symptoms of this insect pest appear similar to those caused by leaf miner, farmers were adopting the same control measures, before WorldVeg could set up this IPM trial.
The approach was earlier tested at Madanapalle in Andhra Pradesh, while in Telangana, the scientists have chosen Chinchalpet village in Nawabpet Mandal, Vikarabad District to test the effectiveness of their approach. The farmers here have attributed around 25 per cent damage to their crops to Tuta absoluta.
Speaking to siasat.com, Dr. Ramasamy Srinivasan, Entomologist said, "The pest management technique developed by us can reduce the damage, increase the marketable yield and income of the farmers, while substantially reducing the use of chemical pesticides in tomato".
Further he says that the integrated pest management approach, the monitoring tools and management tools are combined to tackle the pest, we use pheromones as a monitoring tool and then bio pesticides especially BT, Beaveria and neem oil to sprayed to manage the pest apart from using selected chemical pesticides, if necessary. Mr. Srinivasan added.
Recently WorldVeg have also conducted a field day at Chinchalpet village aiming to disseminate these strategies among the tomato growing farmers and help them adopt safer production technologies.
Dr. Ramakrishna M. Nair, Global Plant Breeder-Legumes told to siasat.com that the South Asia promotes home gardens and urban/peri-urban vegetable production and marketing for income generation, nutritional security, diet diversification and health and also good agricultural practices to safely produce vegetables under covered production systems.
The Center's legume breeding program has been hosted by South Asia focusing on improved varieties of mungbean and vegetable soybean, with additional work on cowpea and yard-long bean. Identifying and introducing suitable vegetable lines to share with national partners for distribution has been one of the activities of South Asia.
About World Vegetable Center
World Vegetable Center (WorldVeg), formerly known as Asian Vegetable Research and Development Center (AVRDC), is the principal international agricultural research centre dedicated to vegetable research and development founded in 1971 in Shanhua, Southern Taiwan. WorldVeg conducts research, builds networks, and carries out training and promotion activities to raise awareness of the role of vegetables for improved health and global poverty alleviation. Using an interdisciplinary approach, WorldVeg works with its partners in various countries to develop and disseminate technologies and information on vegetable value chains.
WorldVeg South Asia regional office was established in 2006 on the campus of the International Crops Research Institute for the Semi-Arid Tropics (ICRISAT) Hyderabad, India.
Subscribe us on