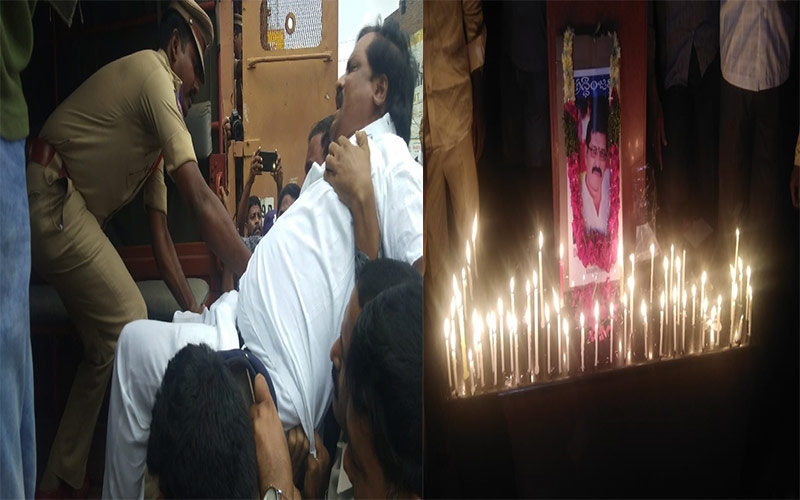 Hyderabad: A 55-year-old TSRTC driver died on Sunday, a day after he set himself ablaze, even as the strike by the transport employees in Telangana entered the ninth day. D Srinivas Reddy, who was part of the group of employees on a state-wide strike for the last nine days, died of burn injuries, hospital sources here said.
The driver had doused himself with kerosene and set himself ablaze near his house in Khammam, about 190 km from here, reportedly in protest against the government not acceding to the demands of striking employees.
However police said they were investigating the reason behind his suicide. As news about Reddy's death spread, a large number of striking employees of Telangana State Road Transport Corporation gathered near the hospital, but police at the spot whisked them away in police vehicles.
Protesting TSRTC employees in Hyderabad on Sunday. Photo: Mohammed
Protests and candle march was taken out in different parts of the city and other places, with employees raising slogans and holding the state government responsible for Reddy's death. The employees have been on strike since the last nine days, demanding merger of RTC with the government and recruitment to various posts, among others.
Another RTC employee ends life
Another RTC employee killed himself by hanging at his residence in Langer House area on Sunday. The deceased, identified as Surender Goud, has served TSRTC as conductor for 14 years.
Sources said that Goud had taken a loan to build a house. He could not pay the installments and cheques issued by him started bouncing. He slipped into depression and took the extreme step. The Kulsumpura police booked a case and shifted the body for post-mortem examination.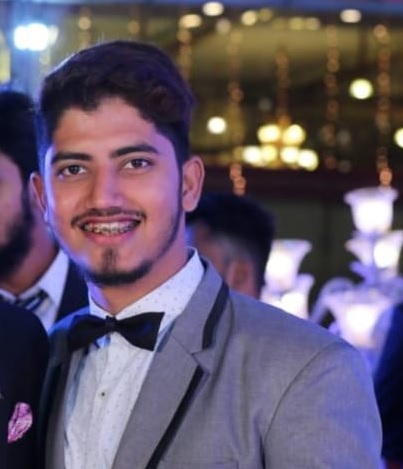 Mohammed Hussain, mohammedhussain.reporter@gmail.com
Subscribe us on