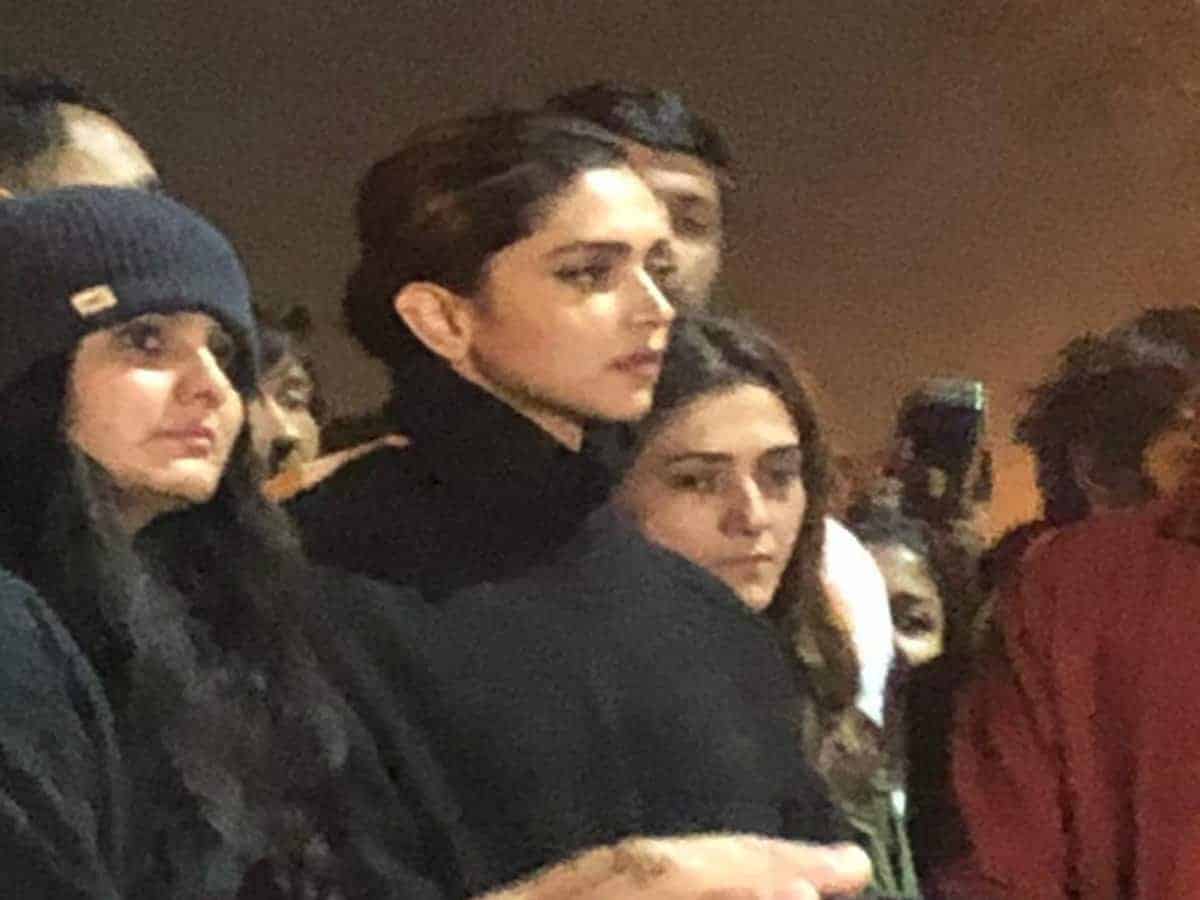 By Sagarika Ghose
New Delhi: Long before superstar Deepika Padukone visited JNU in solidarity with protesting students, there was singer Kishore Kumar who refused to sing for the ruling party during the Emergency. Then there was screen legend Dev Anand, legendary villain Pran, handsome hero Danny Denzongpa who also raised their voices against the censorious ways of the notorious Emergency-era Information & Broadcasting minister, VC Shukla. Bollywood generally sings `main tere pyar mein paagal' to powerful politicians, but occasionally stars have been known to also sing, 'sarfaroshi ki tamanna aaj hamaare dil mein hai.'
Tukde Tukde gang
'Tukde tukde gang' is generally used to refer to JNU students, sloganeers, Kashmiris, troublesome academics and journalists. But today, the tukde tukde gang includes a growing list of film personalities too. Apart from Deepika, Dia Mirza, Sonakshi Sinha, Neha Dhupia, Anurag Kashyap, Manoj Bajpai, Ayushman Khurana, Rahul Bose, Richa Chadha, Taapsee Pannu are all ranged with student protesters at AMU, Jamia and JNU. Clearly the stars are aligned for youthful protesters.
The romance of protest and rebellion has long been a theme for cinema. In the 1960s Bollywood was firmly in the tukde tukde camp when Left and even communist ideology dominated the works of actors like Balraj Sahni and those who were part of the artiste's movement, IPTA. Would the great Raj Kapoor who had an audience in the Soviet Union be known as an urban Naxal today? Left-oriented film making is as old as Ritwik Ghatak and Mrinal Sen. In fact it's such a decades old tradition that heroines and heroes of those years can justifiably be called Aunty-nationals and Uncle Naxals today. Classic films like 'Do Bigha Zameen' were filmed with the camera angle tilted decidedly towards the left and became box office hits even though an American poet once roared, 'the revolution will not be televised!'
Members of gang increasing
The deshbhakt tradition in Bollywood is strong too. Manoj Kumar was the original Mr Bharat known for his songs of deshbhakti. Now that reigning female star Deepika Padukone has been dubbed 'anti-national', new members are joining the tukde tukde gang whose numbers are increasing every day. Soon everyone could be in the tukde tukde gang. The only ones left out will be politicians in office and "nationalist" TV anchors who refuse to see that even the economy is now becoming tukde tukde.
Subscribe us on