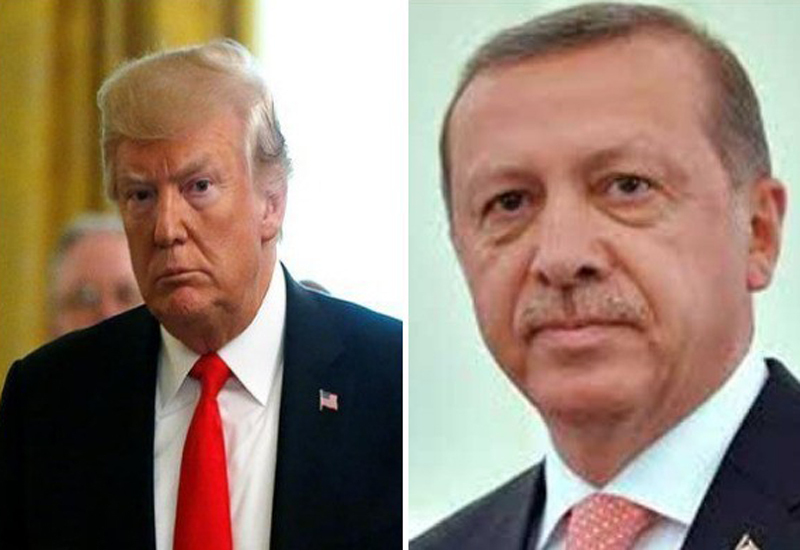 Ankara: Turkey is capable enough to build a 32 kilometer long security zone near its southern border with Syria to keep away the Kurdish fighters from the region, Turkish Foreign Minister Mevlut Cavusoglu said on Thursday, adding that Turkey would not exclude anybody, including the United States and Russia, who wants to extend cooperation over the issue.
Al Jazeera quoted the Foreign Minister, who was addressing a conference on a local Turkish channel on Thursday, stating that Turkey and Russia were on similar lines regarding the issue of eradicating Islamic State (ISIS) entirely from Syria.
Last week, Turkish President Recep Tayyip Erdogan during a phone conversation with US President Donald Trump assured that Turkey would set up a 32 kilometres long secured area along the Turkish-Syrian border.
The northern region of Syria, along with its border with Turkey, is still under the control of the US-back Kurdish forces in northern Syria, including the Kurdistan Workers' Party (PKK), and the Kurdish People's Protection Units (YPG).
However, US' demands to secure the safety of the Kurdish forces in the region has been the recent cause of contention between the US and Turkey meanwhile, leading Washington to come up with economic threats against Ankara if the latter tries to destroy its Kurdish allies.
At present, both Ankara and Washington are holding continuous dialogues between each other in order to reach a consensus over the issue as soon as possible.
[source_without_link]ANI[/source_without_link]
Subscribe us on