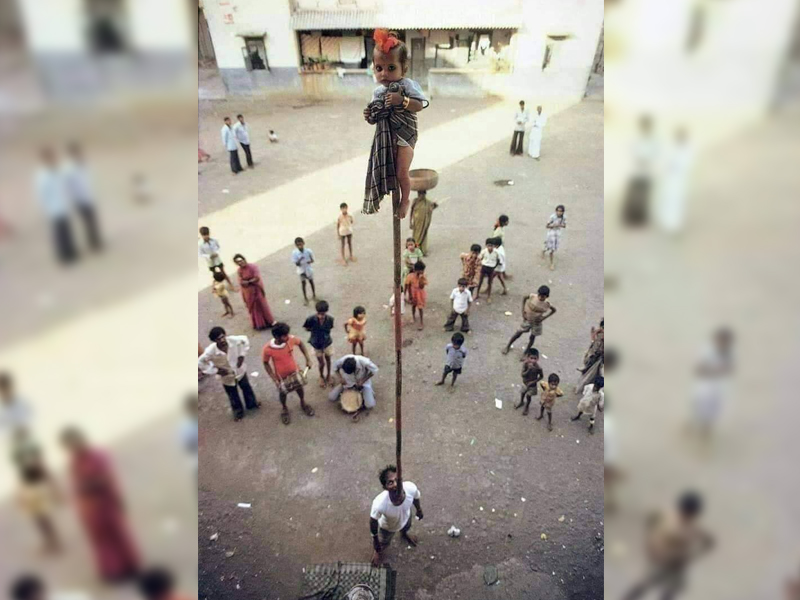 In the context of the heartrending report posted above, look at this picture guys. (I saw this on THAT silly forum). The question I wanna ask is: Who is to be blamed for this kind of poverty in India? The State, or the (Church and Mosque-building, Umrah-going) wealthy bas…rds who refuse to give back to society?
Just imagine the condition of the father guys, who are forced dangerously exploit his own child to let them both stay alive!
We on this forum have several rich members who regularly go on a holiday/picnic to USA, Canada, UK, Mecca, and Medina. I don't know how many of them help educate poor children in their respective localities. I am not asking them to tell us. But if they are not helping the poor (in proportion to their net worth) they should hang their heads in shame.
Subscribe us on