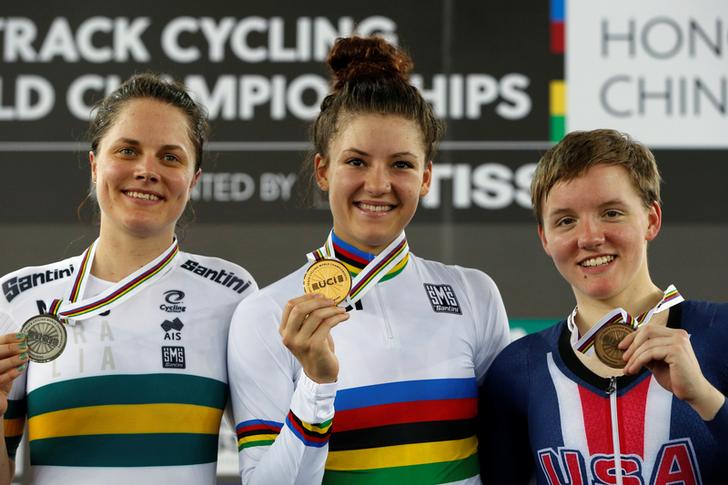 Colorado: Kelly Catlin, member of the U.S. women's pursuit team that earned a silver medal at the 2016 Olympics in Rio, has died at age 23.
"There is not a minute that goes by that we do not think of her and think of the wonderful life she could have lived, there is not a second in which we would not freely give our lives in exchange for hers. The hurt is unbelievable," Velonews quoted the father of Kely Catlin, Mark Catlin as saying.
Mark Catlin, father of Kelly Catlin confirmed that the U.S cyclist committed suicide.
"The U.S. cycling community suffered a devastating loss with the passing of Kelly Catlin, our USA Cycling National Team member," our thoughts and prayers are with the Catlin family. Kelly was more than an athlete to us, she was and will always be part of the USA Cycling family. This is an incredibly difficult time for the Catlin family and we want to respect their privacy while they support each other," USA Cycling said in an official statement.
Catlin earned three consecutive world championship[ titles with the U.S. women's pursuit team from 2016-2018.
She also raced with the Rally UHC Pro Cycling team on the road.
In addition to her cycling career, Catlin was pursuing a graduate degree in Computational Mathematics at Stanford University.
[source_without_link]ANI[/source_without_link]
Subscribe us on