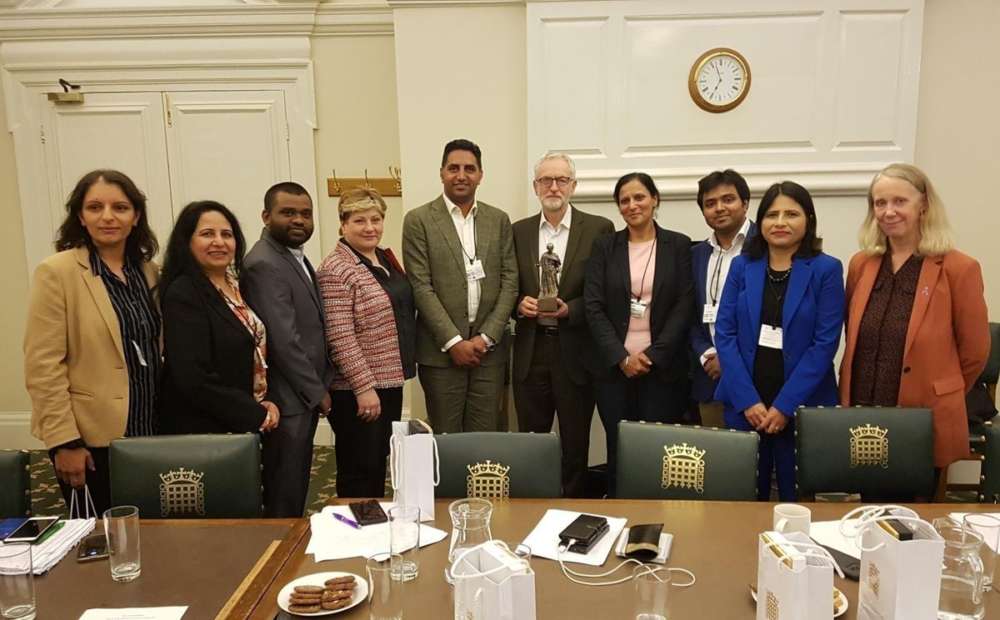 London: Creating trouble for Congress party, UK Labour Party leader Jeremy Corbyn tweeted on Thursday about "a very productive meeting" on Kashmir with leaders of the Indian Overseas Congress (IOC). The tweet created controversy for Congress in the middle of campaigning for assembly polls. BJP has sought an explanation from Congress.
Meanwhile, Congress clarified that it had only met the British MP to oppose a motion passed by his party recently which said there was a "humanitarian crisis" in Kashmir.
Corbyn while posting his picture with senior leaders of IOC (UK), including its president Kamal Dhaliwal, tweeted: A very productive meeting with UK representatives from the Indian Congress Party where we discussed the human rights situation in Kashmir. There must be a de-escalation and an end to the cycle of violence and fear which has plagued the region for so long.
Congress leaders stressed that any issue pertaining to J&K was an internal affair of India. However, according to Times of India senior sources at Labour head office told that the tweet was "entirely accurate".
TOI quoted IOC (UK) spokesperson Sudhakar Goud as saying, "We don't accept interference from any external country in our internal matters. There are no human rights violations in Kashmir. And if there were any, we would fight them internally. We said that the only concern we had was about the way BJP had revoked Article 370 without consulting the J&K assembly and clampdown on communications."
Subscribe us on