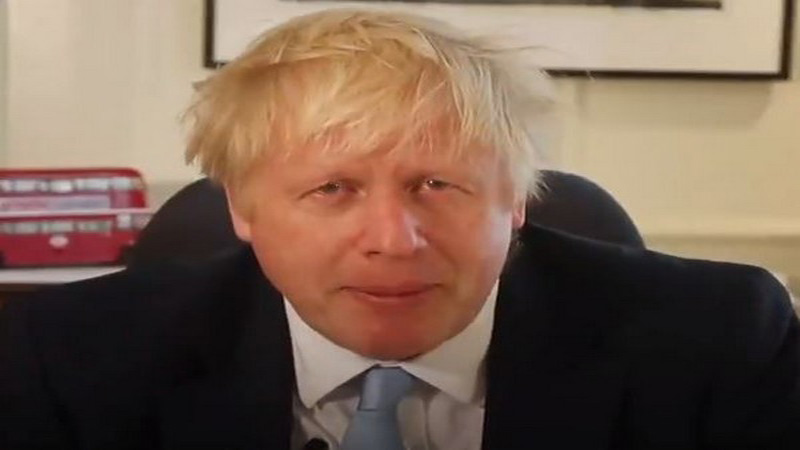 London: British Prime Minister Boris Johnson arrived back at 10 Downing Street on Wednesday after an overnight flight from New York as politicians gathered at the House of Commons for its historic reopening.
Johnson cut short his visit to the U.S., where he was attending the UN General Assembly, following a ruling by Britain's Supreme Court that his suspension of Parliament was unlawful, Xinhua reported.
Photographers captured images of Johnson waving to the media outside the famous Downing Street front door following his flight to London Heathrow Airport.
A few hundred metres away, John Bercow, Speaker of the House of Commons, addressed a crowded chamber of MPs, who had raced back to London following the ruling, which overturned a shutdown scheduled to last until mid-October.
Bercow, in his opening remarks to MPs, said: "Welcome back to our place of work".
He said that following the court ruling he had instructed the House of Commons to re-assemble and ordered the official records to be changed to remove reference to a prorogation of Parliament following the court decision that it was wrong.
Johnson remained at Downing Street preparing a statement due to be made to MPs in the House of Commons later Wednesday.
The first question in the Commons was raised by Scottish National Party (SNP) MP Joanna Cherry, who is a senior lawyer by profession.
She was one of the main parties involved in the Supreme Court case that overturned the suspension of Parliament in its law-changing ruling on Tuesday.
Cherry questioned the government's Attorney General, Geoffrey Cox, on the legal advice he had given to Johnson and his close advisors about the proroguing of Parliament.
Cox has faced calls for him to resign in the wake of the court ruling.
Cox told MPs the government set out its view of the documents published on the Supreme Court's website, adding that the government thought the suspension of Parliament was legal.
On the subject of his resignation, Cox responded: "If every time I lost a case I was called upon to resign, I would probably have never had a practice".
He said the government accepted the Supreme Court's judgement, adding: "At all times, the government acted in good faith and in the belief that its approach was both lawful and constitutional".
Subscribe us on