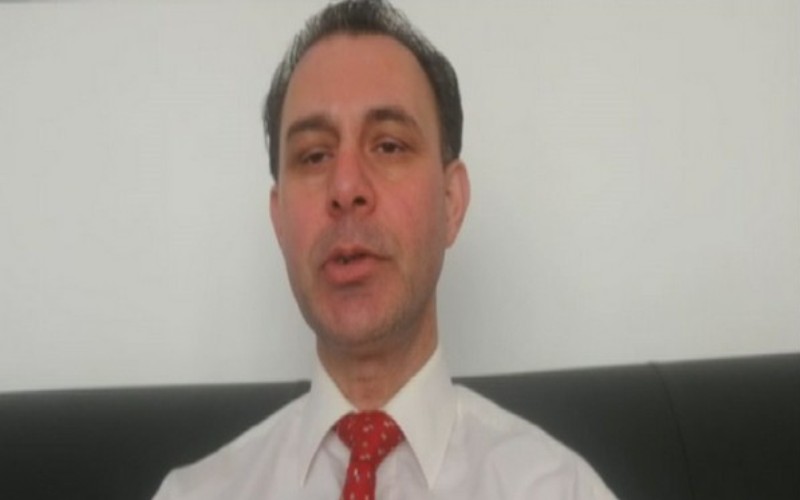 Brussels: International communities, including the United Nations, should mount pressure on Pakistan to completely destroy its terror infrastructure, said Jamil Maqsood, a political activist from Pakistan Occupied Kashmir on Tuesday.
"It is imperative to tell the world community and societies that the terrorist organisations which are flourishing because of the blessing of Pakistan are actually against the development of the entire region," said Maqsood, who is also a Central Secretary Committee on Foreign Affairs United Kashmir People's National Party (UKPNP).
He said, "It is the high time for the international community like United Nations to come forward and they should tell Pakistan to completely dismantle terror infrastructure flourishing in its country."
Maqsood remarks come in the wake of multiple-aerial strikes carried out by Indian Air Force (IAF) across Line of Control (LoC).
Referring to the aerial strike conducted by IAF on the terror camps in Pakistan, Maqsood said, "This proves that the terrorist groups are flourishing in the country despite the government's claims."
"Terrorist organisations operating in Pakistan need to be banned. Pakistan always claimed that terrorist organisations have been banned but they have been openly staging rallies and public processions in cities of Pakistan and are collecting money without any restriction.
"The government claims that the organisation has been banned are just camouflage activity which government of Pakistan is showing to the world community. Every terror problem in Jammu and Kashmir is inflicted by terror groups operating with the help of Pakistan." he added.
Another political activist from PoK, Misfar Hassan has also urged Pakistan's government to take action against the terror group operating in the country. "Pakistan should take a serious note on such (terror) organisations and should eliminate terror camps and people who are trying to disturb the peach."
The air strike, in which 12 Mirage 2000 jets of Indian Air Force took part, was carried in the wee hours of Tuesday. The jets dropped 1000 Kg bombs on terror camps across the LoC, completely destroying them, sources added. Jaish-e-Mohammad (JeM) control rooms were also destroyed in the strikes.
The Indian action came 12 days after Pakistan-based JeM carried out a terror attack on a CRPF convoy in Pulwama in Kashmir, killing around 40 personnel and injuring five others.
[source_without_link]ANI[/source_without_link]
Subscribe us on