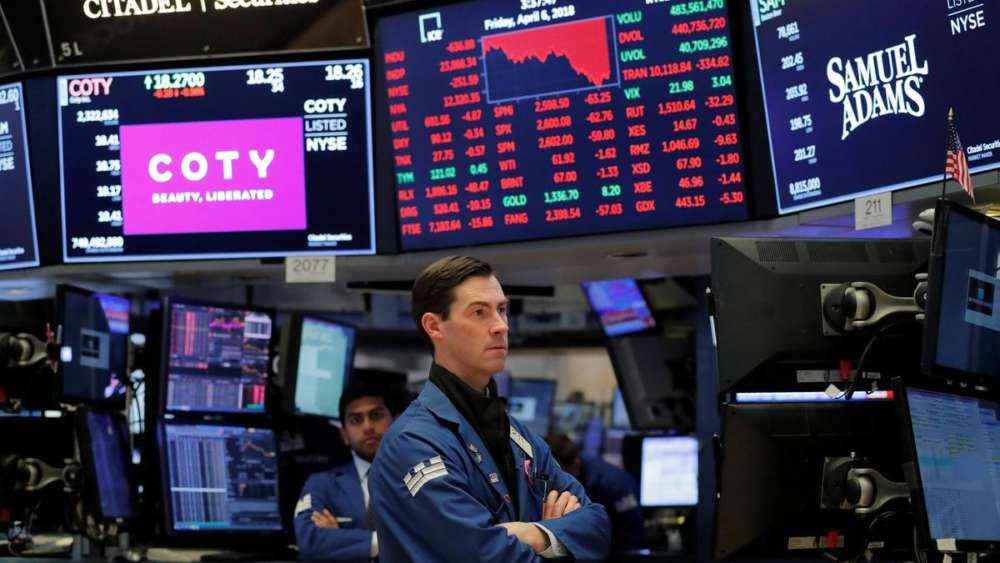 New York: US stocks traded mixed, erasing much of the gains in morning sessions, as trade-sensitive shares indicated cautious investor sentiment on U.S.-China trade tensions, and Wall Street digested the latest data on consumer spending.
At midday on Friday, the Dow Jones Industrial Average rose 4.67 points, or 0.02 percent, to 26,366.92. The S&P 500 decreased 2.09 points, or 0.07 percent, to 2,922.49. The Nasdaq Composite Index dropped 31.43 points, or 0.39 percent, to 7,941.96, Xinhua news agency reported.
More than half of the 30 blue-chip stocks in the Dow extended gains around midday, with shares of trade-sensitive Intel up over 1.3 percent, leading the gainers.
Shares of widely-acknowledged trade barometers Caterpillar and Boeing also rallied nearly 1.2 percent and over 0.5 percent respectively. Yet gains of all the three closely-watched shares contracted during the morning sessions.
Six of the 11 primary S&P 500 sectors traded lower around midday, with the consumer discretionary sector down 0.55 percent, leading the laggards.
Shares of Dell Technologies surged over 7.6 percent, after the tech giant reported second-quarter earnings that topped market expectations, driven by strong sales of its computer products.
On the economic front, personal consumption expenditures (PCE), a key measure of U.S. household spending, rose 0.6 percent to 93.1 billion US dollars in July, boosted by spending on recreational goods and vehicle, as well as household electricity and gas, the Bureau of Economic Analysis reported on Friday.
Personal income increased 0.1 percent to 23.9 billion dollars last month, and disposable personal income went up by 0.3 percent to 44.4 billion dollars.
"The increase in personal income in July primarily reflected increases in compensation of employees and government social benefits to persons that were partially offset by a decrease in personal interest income," the bureau said in a report.
Subscribe us on