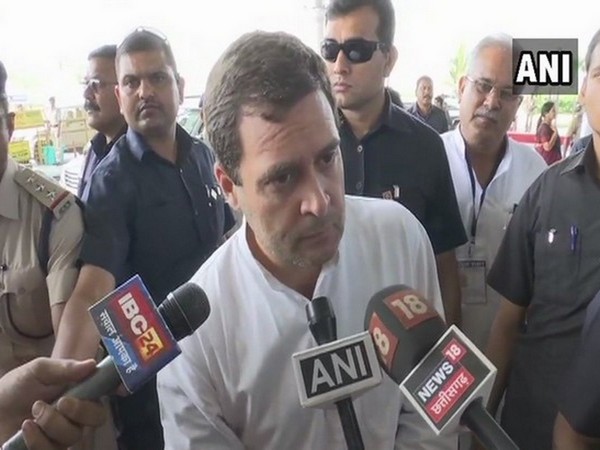 Raipur: Breaking his silence over Tom Vadakkan's exit from the Congress party and affiliation with BJP, party chief Rahul Gandhi on Friday said that Vadakkan is "not a big leader."
"Vadakkan? No, no Vadakkan is not a big leader," Rahul said while responding to a question posed by media here regarding the leader's exit.
Vadakkan was considered as one of the loyalists of the Nehru-Gandhi family.
The former Congress spokesperson joined the BJP on Thursday while stating that the grand old party was now resorting to "use and throw" approach.
He had also said the dynastic politics in the Congress reached a level which is not acceptable to "self-respecting people".
Vadakkan, National Secretary (Communications) in the All India Congress Committee (AICC), was inducted into the BJP in the presence of Union Minister Ravi Shankar Prasad.
"The reason why I left the Congress party, with a heavy heart, is that the attack by the Pakistani terrorists on our land and the reaction from my party was sad indeed. When you question the integrity of the armed forces, I am deeply hurt and that is why I am here," he said after joining the BJP.
"The question is not of the ideology. If a political party takes a decision that is against the nation, I had no other option but to leave it. It is about love for our nation. You are aware of the issues and during such a time, making such statements on such issues is vague," said Vadakkan while attacking the Congress.
[source_without_link]ANI[/source_without_link]
Subscribe us on