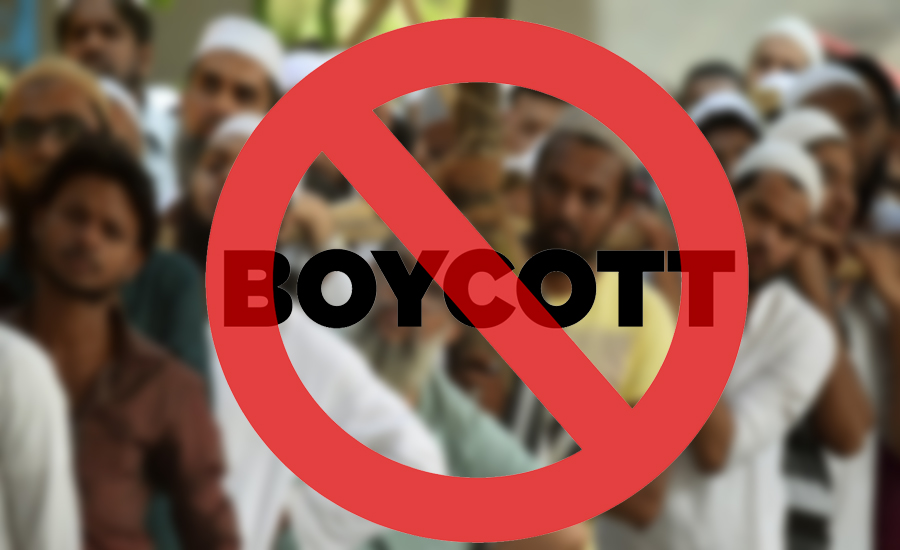 Nizamabad: The Village Development Committee in Balkonda, Nizamabad district, has decided to levy heavy penalty on those who maintain any social or commercial relations with the Muslims in the village.
According to a published report, the VDA is targeting the Muslims with the social and commercial boycott to pressurize them to give up their claim over a graveyard. The panel has resorted to severe embargo when the local mosque committee which has filed a case in the local court declined to withdraw it.
The committee said that any person who speaks with a Muslim will be penalized with Rs 5000 and if he or she drinks tea at a Muslim owned restaurant the penalty will be Rs. 20,000. Also, if a non-Muslim buys anything from a general store of a Muslim he would be levied with a fine of Rs 20,000. The non-Muslim will also be penalized for traveling in auto-rickshaws driven by Muslims.
The report said that the Muslims in the village are facing extreme difficulties in the holy month of Ramadan owing to the 'unlawful restrictions.' They are not even able to buy groceries and milk for their children. Those Muslims who are residing as tenants in the Hindu owned houses are being asked to vacate the property.
There is a Muslim burial ground in the village which some Hindus had tried to occupy illegally after destroying a few graves. Upset with the development the Muslims lodged a complaint with the police and Revenue Department which took action against the accused.
Moving against the present boycott, the mosque committee members have lodged a complaint with the local police but no action has been taken so far, the report said.
Subscribe us on