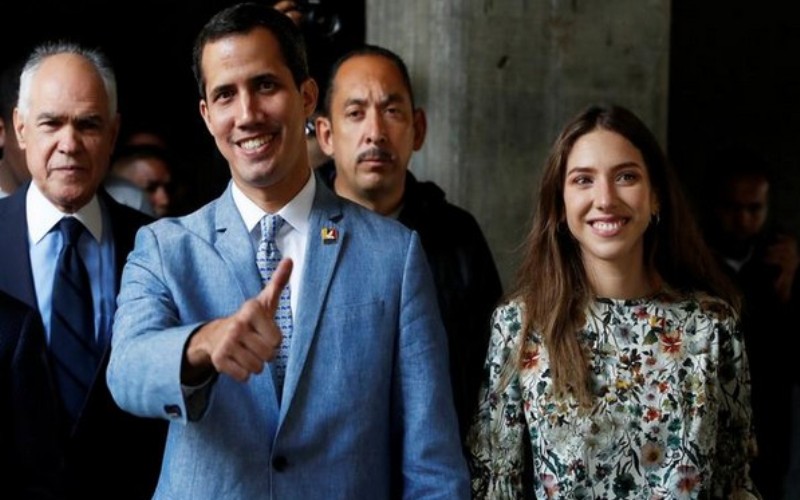 Caracas: Self-proclaimed interim President of Venzeula, Juan Guaido, is working towards restoring diplomatic relations with Israel, a decade since the South American country pledged its alliance in favour of Palestine, local media reports.
Al Jazeera quoted the Opposition leader during an interview with Hayom, an Israeli newspaper, as saying,"I am very happy to report that the process of stabilising relations with Israel is at its height."
"First we'll restore the relations, then we'll announce the appointment of an ambassador to Israel, and we very much hope an envoy will come here from Israel," Guaido added.
The Venezuelan leader, who is backed by the Donald Trump-led US government, further noted that he is still reviewing the proposal to relocate the Venezuelan embassy from Tel Aviv to Jerusalem.
"I will declare the resumption of ties and the site of the embassy at the proper time," Guaido said.
The status of Jerusalem is a major cause of contention between Israel and Palestine. Palestine claims East Jerusalem as its designated capital, whereas Israel recognises the entire city of Jerusalem as its capital, including the eastern province that was annexed by the latter in 1967 in violation of the international law.
Israel joined the US as well as a bunch of other countries including the European Union in recognising Guaido as the legitimate President of Venezuela.
Venezuela has been reeling under a political crisis since January 10 after Nicolas Maduro was sworn-in for a second six-year term as the President, prompting protests by the country's Opposition.
Subsequently, Guaido, on January 23, proclaimed himself as the president, despite Maduro winning the presidential elections last year.
Washington also announced that it was ready to provide more than USD 20 million in initial humanitarian assistance to Venezuela for the country to cope with severe food and medicine shortages, shortly after Guaido's recognition.
While most European countries have also recognised Guaido as the interim President, countries like Russia, China, Turkey, amongst others, have slammed foreign interference in Venezuela and shown support for Maduro.
[source_without_link]ANI[/source_without_link]
Subscribe us on