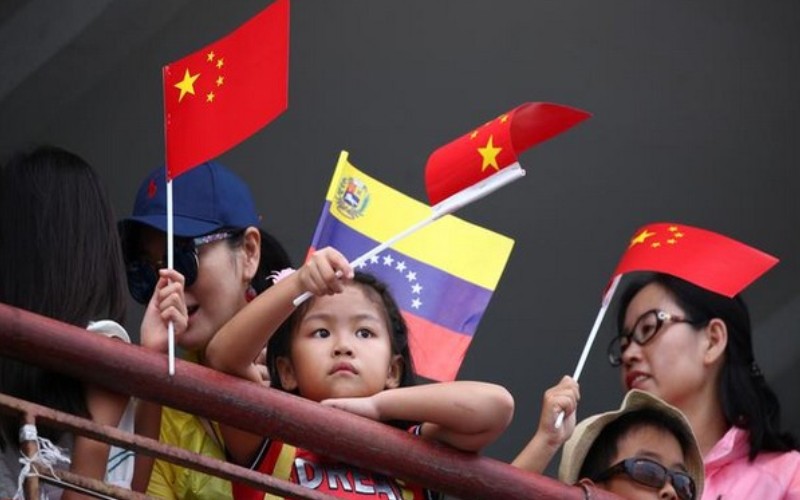 Caracas [Venezuela]: China, which has invested US $50 billion through oil-for-loan agreements in Venezuela over the past decade, is strategising a way to deal best with self-proclaimed Venezuela President Juan Guaido, reports South China Morning Post.
"At the top of everyone's mind (at the Chinese embassy and in Beijing) was the degree to which goodwill should be shown to and accepted from Guaido," said a Chinese diplomat in Caracas.
According to the reports, Guaido has always been critical to Caracas's relations with Beijing.
China's envoys in the Caracas are holding late-night conference calls with Chinese officials to prepare a strategy for getting along with Guaido.
China, whose connection with the opposition forces in Venezuela's opposition National Assembly is minimal, has many oil projects in running in the country which is in political crisis since January.
"China has sought informal dialogue with the Venezuelan opposition in recent years to ensure productive relations in the event of a transition," the daily quoted Margaret Myers, Director at the Asia and Latin America programme at the Washington-based Inter-American Dialogue think tank, as saying.
In an interview, however, Guaido had expressed interest in developing a "productive and mutually beneficial" relationship with China and said he was ready to engage Chinese officials in dialogue "as soon as possible."
The political crisis began in Venezuela on January 24 when Guaido marched against Venezuelan President Nicolas Maduro and announced himself as interim president.
The economic crisis in the nation, coupled with a food shortage, has strengthened an anti-Maduro sentiment across the South American nation, with the opposition accusing Maduro of "usurping power."
A defiant Maduro, who is backed by the country's powerful military, claimed that the opposition protests are an attempt by the US to stage a coup and overthrow him.
[source_without_link]ANI[/source_without_link]
Subscribe us on