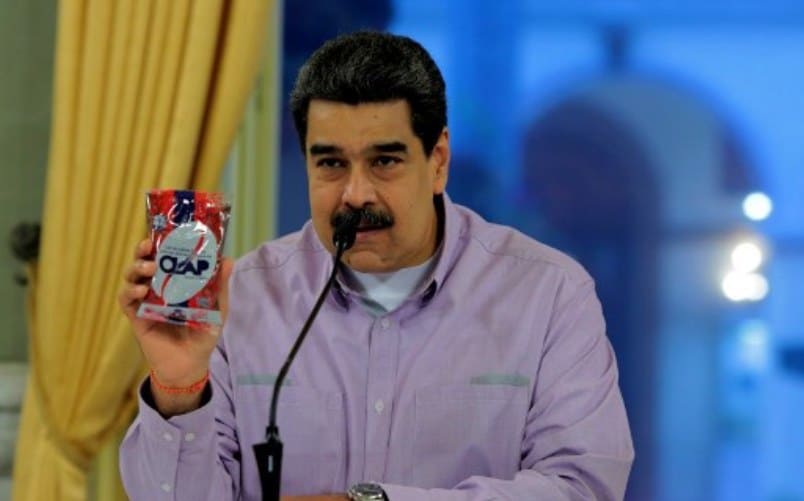 Caracas: The Venezuelan government has expelled El Salvador's diplomatic personnel to leave the country in a retaliatory move based on the "principle of reciprocity".
The move on Sunday came a day after the El Salvador government ordered the expulsion of Venezuelan diplomats as it recognized opposition leader Juan Guaido as the interim president of the South American country.
President Nayib Bukele in a statement on Saturday said that his government has given 48 hours to the entire diplomatic corps to leave the country.
"Applying the principle of reciprocity, Venezuela is expelling the diplomatic personnel of El Salvador in Caracas. Bukele officially assumed the sad role of a pawn of US foreign policy, giving oxygen to (Washington's) strategy of aggression against the Venezuelan people," Efe news quoted Foreign Minister Jorge Arreaza as saying on Twitter on Sunday.
Arreaza shared a statement in which the Salvadoran diplomatic personnel were all declared persona non grata by the regime of Nicolas Maduro and given 48 hours to leave the country.
The Venezuelan Foreign Ministry called the announcement by the Bukele government "unprecedented", adding that it was "clear" that Salvadoran authorities "are doing nothing else than supplying a tiny oxygen balloon to the ebbing US strategy of intervention and economic blockade against Venezuela".
The Ministry added that despite the announcement, Venezuela "will always be at El Salvador's service to consolidate peace, sovereignty, independence and integration", adding that "no passing farce will affect the deep and historic links that have united and will unite the Salvadoran people and the Venezuelan people".
Before his move on Saturday, Bukele, with the rightist GANA party, had earlier issued statements against "the Maduro regime", and he made the decision not to invite the Venezuelan leader to his inauguration, which took place on June 1.
Meanwhile, Maduro said that "it's shameful to see how a person who came to the presidency with some hope for the Salvadoran people melts in the face of imperialism", referring to Bukele.
He added that "no pipsqueak is going to separate the peoples of El Salvador and Venezuela", and he warned that "anyone who messes with us will dry up, and Bukele will dry up".
Subscribe us on