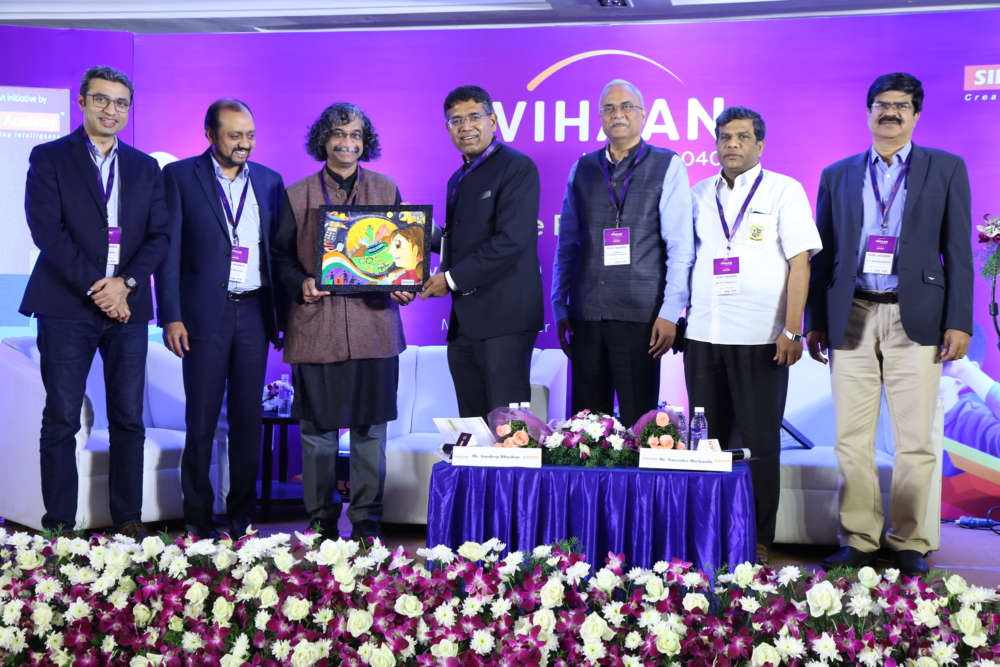 Hyderabad: Vihan India in 2040 a school Principal Conference with the them "what it takes to make India a Global Leader in 2040 by developing skills of our children today" will be held in the City on November 8, 2019
According to Mr. Dinesh Victor Founder and Managing Director SIP Academy India who are organizing the conference this participatory conference of Leaders from schools colleges enterprises and industries will help them understand what needs to be done to develop relevant skills that can elevate the country in future.
Vihan India 2040  is a platform where they can share their experience with the decision-makers of educational institutions. He said that making early childhood sk8ill development a habit in schools to create leaders of tomorrow is a must.
During the conference eminent speakers like Prof. Dr. Arnab Bhattacharya Scientist TIFR . will be the keynote speaker Arnab is presently the chair of Science Popularization and Public Outreach at TIFR. He is on the mission of Science Popularisation
 Among the others who will address the conference include eminent names like Dr. Sumohana Channappyya Dean R&d IIT Hyderabad, Prof. Y. Ashok Principal. Bhavan's Vivekananda College of Sciences Humanities and, Ms. Vanita Datla Vice Chairperson and Managing Director ELICO Ltd, Mr. Manek N. Daruvala Founder Director of T.I.M.E   Mr. Skand Bali Principal Hyderabad public school, Prof. Vasudha Kamat Committee Member Draft National Education Policy 2019  will be among the other speakers.
Dinesh Victor, an IIT and IIM alumni and  CEO of SIP Academy will deliver his opening remarks as well as moderate the conference. Mr. Dinesh has been a champion of skill development movement in Children in India. He is one of the names to reckon in India on the subject of Skills Development in children.
One-sixth of the world lives in India. If you change India, you change one-sixth of the world. India has 20crore school-going children studying in 15 lakh schools. Develop the right skills in children then their real potential can be realized said Dinesh Victor, 
.
The day-long program will have four sessions catering to Corporate World; Colleges and Universities; Entrepreneurs and Schools. Panelists in each session will deliberate on four topics The entry to the conference is on invitation and registration fee of Rs. 1180 which includes GST will be charged to the participants.
Ratna Chotrani
Subscribe us on