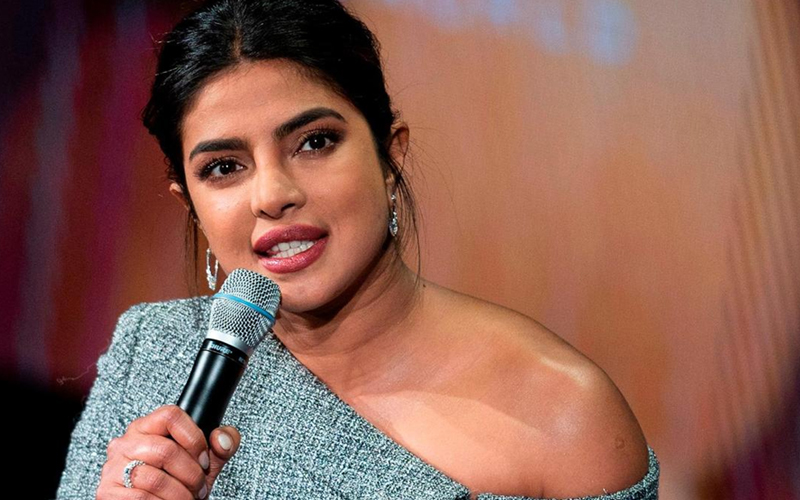 MUMBAI: Actress Priyanka Chopra is the latest entrant to the list of Bollywood actors to break her silence on the current political upheaval and protests across the nation.
The 37-year-old actor condemned the use of violence against the students of Jamia Millia Islamia and Aligarh Muslim University over their protest on Citizenship (Amendment) Act.
"Education for every child is our dream. Education is what empowered them to think independently. We have raised them to have a voice."
"In a thriving democracy, to raise one's voice peacefully and be met with violence is wrong. Every voice counts. And each voice will work towards changing India. #Havevoicewillraise #Havevoicemustraise" The Sky Is Pink actress said in a statement posted on Twitter on Wednesday.
The list of Bollywood celebrities who have come forward to show support to students voicing protest against CAA has been steadily increasing.
Over the past couple of days, Farhan Akhtar, Hrithik Roshan, Mohammad Zeeshan Ayyub, Parineeti Chopra, Siddharth Malhotra, veteran screenwriter Javed Akhtar, filmmakers Vishal Bhardwaj, Bhumi Pednekar, Parineeti Chopra, Richa Chadha, Nimrat Kaur, Swara Bhaskar, Manoj Bajpayee, Saurabh Shukla, and Anurag Kashyap, Hansal Mehta have been among the many celebrities who have extended support to students.
Hollywood actor John Cusack have expressed solidarity with the students of Jamia Millia Islamia.
The Parliament had passed the Citizenship (Amendment) Bill, 2019 last week and it became an act after receiving assent from President Ram Nath Kovind.
Except Muslims, the Act seeks to grant Indian citizenship to refugees from Hindu, Christian, Sikh, Buddhist and Parsi communities fleeing religious persecution from Pakistan, Afghanistan and Bangladesh, and who entered India on or before December 31, 2014.
Subscribe us on