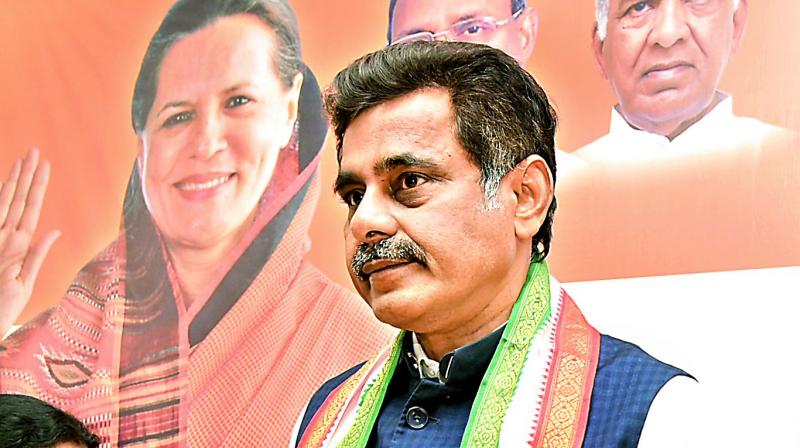 Hyderabad: Congress leader and former MP from Chevella K. Visweswar Reddy on Tuesday alleged that the State Government has  arrested his party leaders for planning padayatra demanding water to agricultural fields of Ranga Reddy district.

 He urged the CM KCR to provide water to them while forgiving them for criticizing him in the past. Noting that the CM is giving water to his native place by spending Rs 1 lakh per acre, he demanded that the CM provide water to Ranga Reddy district as it is also part of Telangana State.
He alleged that the CM, who had promised to build Laxmidevipally reservoir with 10 tmc capacity, had forgotten about it. Reminding CM's promise that he would turn Rayalaseema into Ratanalaseema, he asked the Chief Minister as to why he was ignoring the people of Ranga Reddy district.
NSS
Subscribe us on