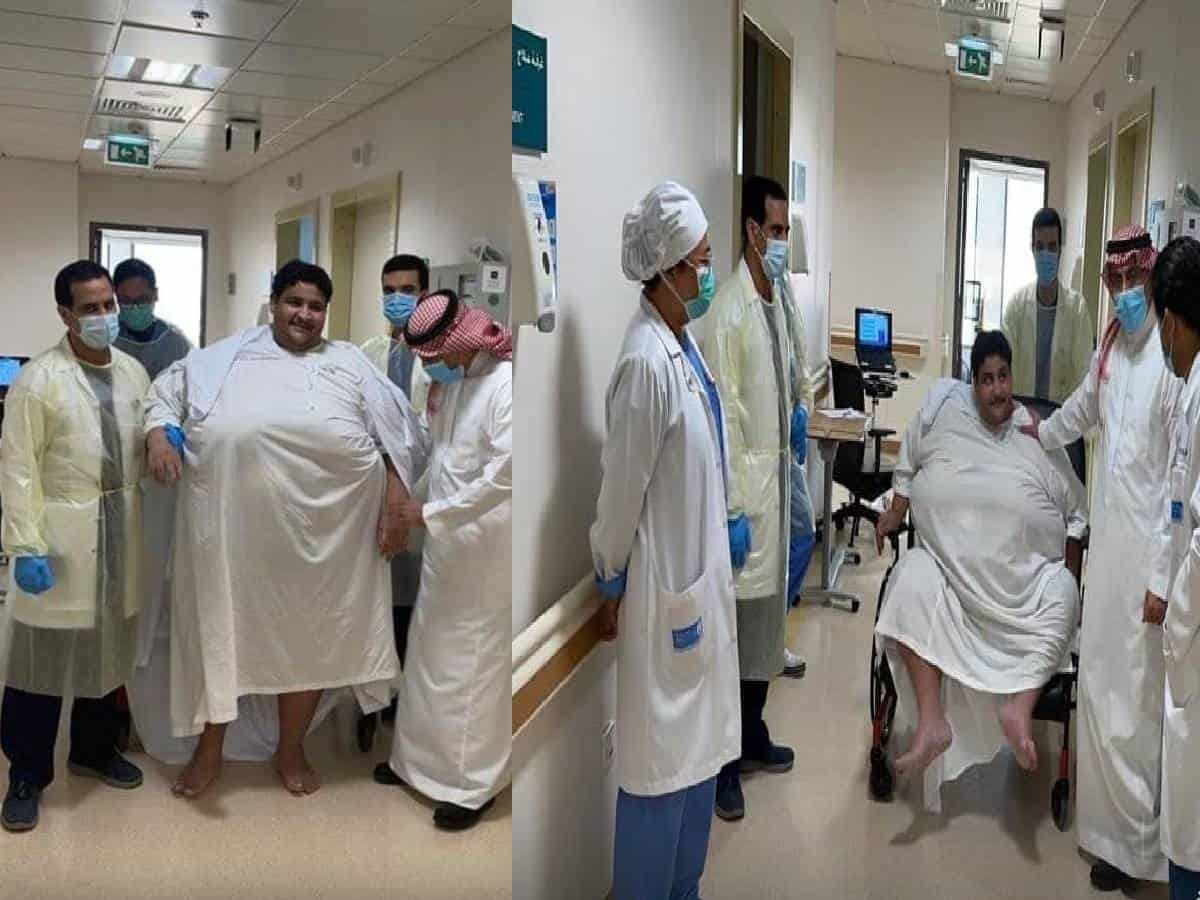 Riyadh: A 40-year-old Saudi Arabia citizen weighing 500 kilograms was finally able to walk again after six long years of suffering due to obesity, local media from the gulf country reported.
Mansour Al-Sharari, whose video clip went viral, finally managed to walk, and took his first steps on his feet after he reduced his weight from 500 kilograms to 227 kilograms.
He is now able to move and to sit on a chair after he underwent a surgical operation in which more than 60 doctors, nurses and technicians participated.
The chairman of the Saudi society for endoscopic surgery, Abdullah Al Dahyan, shared a video clip of the Mansour Al-Sharari on Twitter, in which he was seeing walking amid cheers from doctors around him.
Al Dahyan wrote, commenting on the video, "Thanks God, Mansour Al Sharari has finally regained his ability to walk after six years of being unable to do so. Three months ago, he started physical therapy, sports and diet, and the operation was successfully carried out a month ago. He is all set to return to his family."
He added, "The effort of more than 60 doctors, nurses and technicians, not the effort of one person, but the effort of everyone."
Watch here
In an interview with Arabic news channel Al-Arabiya.net, Al-Sharari said, "He had indescribable feelings in those moments, as he felt joy mixed with strength of determination as he stood on his feet for the first time after sitting and stagnating for six years."
Al-Sharari had been complaining of pain and health problems without finding a response from the health authorities in the country.
It is reported that, earlier in July, the Saudi citizen appealed Saudi King Salman bin Abdulaziz and Crown Prince Mohammed bin Salman called for help with treatment inside or outside the kingdom.
However, King Fahd medical city responded to his appeal and said it would deal with the case.
Subscribe us on