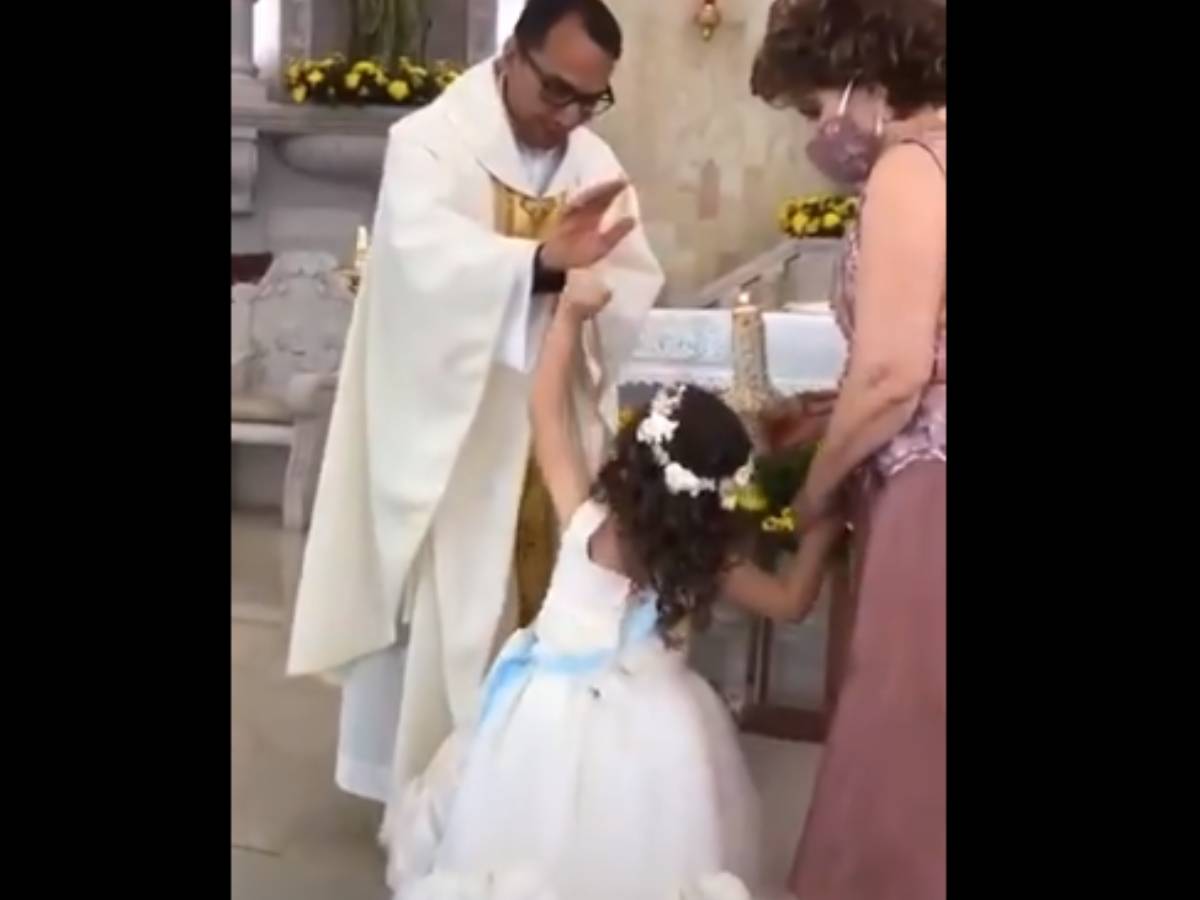 Hyderabad: It was a High five! for a little innocent girl who was receiving blessing (gesture) from Church's father.
After the video on social media went viral, the act of purity left netizens smiling.
The clip, which has now been viewed over two million times, shows a little girl in white attire and wearing a mask accompanying her mother while going up to the priest. However, when the priest raises his hand to bless the child, the little girl gives him a high five much to his surprise.
Amused by the child's innocent gesture, the priest can be seen trying hard to control his laughter even as he continues to bless her as the mother pulls down the little girl's hand.
However, in the video the priest was seen without a mask, which amused the viewers.
In another instance a twitter user said that his six-year-old son, at the time, was getting baptized in the Lutheran church, shouted out, "That's just plain water!" and now he is an assistant professor at Harvard!user,
Subscribe us on