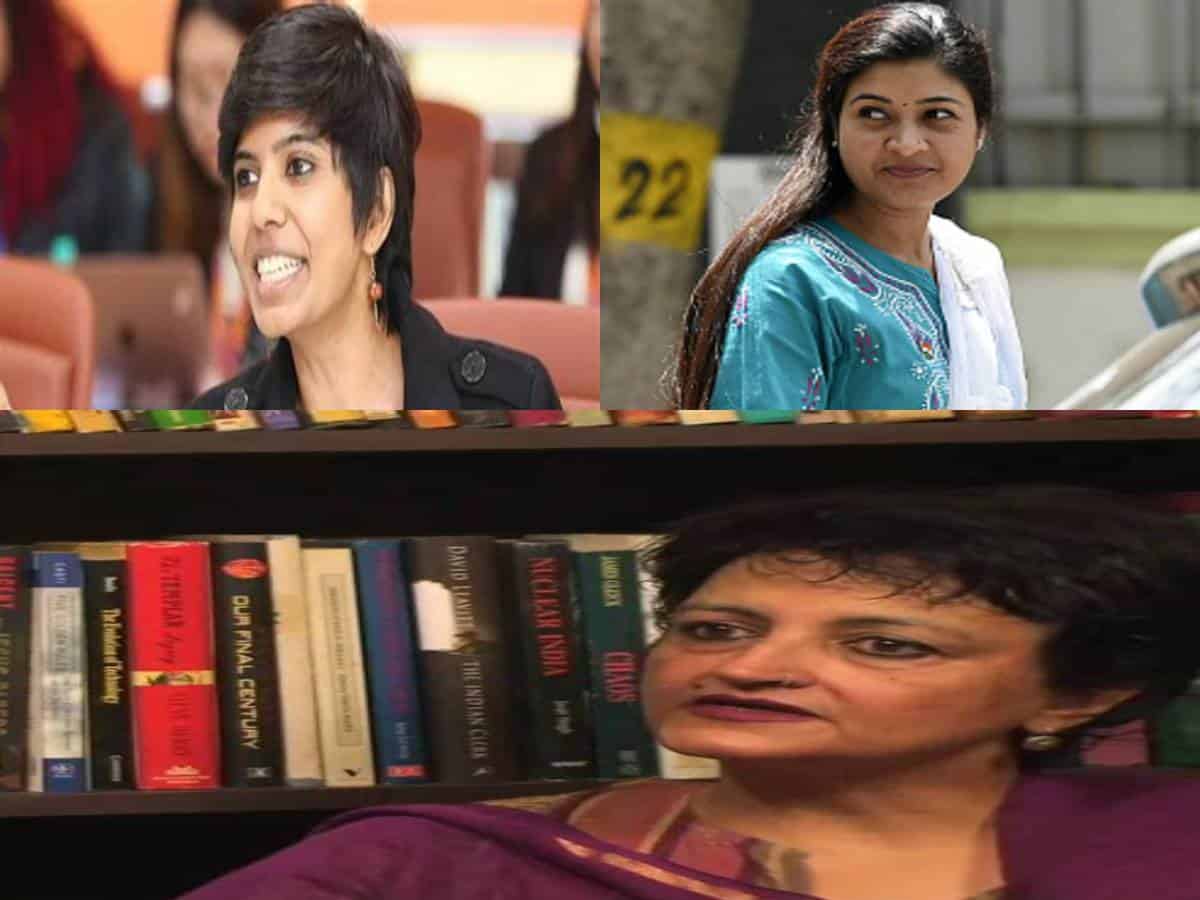 Hyderabad: The Indian Americans Forum to arrange an interactive webinar on Indian Media— 'Current Status, Responsibilities and solutions' on Sunday (September 6) at 8:30 pm on zoom.
Key note Speakers:
Alka Lamba: She is an Indian politician.After serving the Indian National Congress in various capacities for more than 20 years, she quit to join the Aam Aadmi Party on 26 December 2014. In February 2015, Lamba was elected to then Delhi Legislative Assembly from Chandni Chowk . She quit AAP in September 2019 citing disrespect for her within the party. On 6 September 2019, she formally returned to the Congress party.
Seema Mustafa: She was born in Delhi to a muslim family from Uttar Pradesh. Her father, Syed Mustafa, was an officer in the Indian Army. Her mother was the daughter of Shafi Ahmed Kidwai, brother of Rafi Ahmed Kidwai, a freedom fighter and Congress politician.
Dr. Poonam Agarwal: Poonam Agarwal is the Editor (Investigations) of The Quint. She started her career as a Television Journalist with NDTV in 2005. She exposed corruption in Indian Judiciary in 2007. Due to the expose, the Supreme Court for the first time formulated new guidelines on sting operations and also stripped the seniority of former Member of Parliament and senior lawyer RK Anand, for trying to bribe an eyewitness in an infamous hit and run case. 
She has also worked with Times Now and DD News. She has extensively reported high profile cases like the Aarushi Murder case, Nithari serial murder case, 2G spectrum scam, CWG scam, Coal scam etc during 2010-14
She has exposed the Electoral Bonds scheme, i.e., how the government is secretly policing opposition political party donations by making the entire political donation process opaque, in 2018.
Recently, she has reported a series of stories on how EVMs and VVPATs are vulnerable to manipulation. Based on RTI documents, she has unearthed that private engineers were engaged by the EC in 2017-18 Elections.
She is an award winning journalist and has won Ramnath Goenka Award for Investigative Journalism, the Best Investigative Journalist in The News Television Awards and CNN Young Journalist Award among others.
Subscribe us on