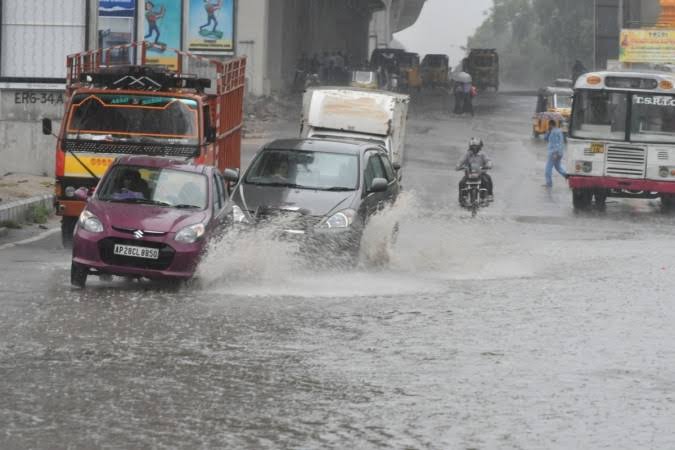 Hyderabad: Did the Tuesday-Wednesday really break the 100-year record for monthly rainfall in Hyderabad?
It did not, say the Met Department officials.
According to the Indian Meteorological Department (IMD) records, the Hyderabad received 75 mm in the 24-hour period up to Wednesday at 8.30 am. Following a tweet on Wednesday morning by Minister K T Rama Rao there was speculation in media that Hyderabad has seen the highest September rainfall in 100 years.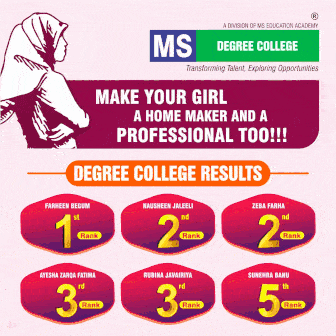 As per the official records it is incorrect.
IMD officials say, against an average of 157mm in September, the city has received a cumulative average rainfall of 215.4mm up to September 25 this month.
The official said, "This increasing figure is the average of the IMD rain gauge, an instrument that measures and gives a visual display of the amount, level or contents of rain at Begumpet. Its reading is 193.4 mm, and the state government's Automatic Weather Station located in Golconda got the reading at 237.4 mm as on Wednesday morning. While 215 mm represents a 37% surplus in rainfall up to September 25, it has NOT reset the all-time monthly record for the city."
According to IMD's records, in September 2016, Hyderabad got 439.7 mm over the course of the entire month and 231.1 mm in September 2010. Even considering that the Minister might have been referencing the Golconda gauge, it is unlikely that the all-time record set in 2016 will be broken this month, the official said.
But irrespective of the rainfall records there is no denying that the rains caused considerable inconvenience. Water logging was reported on roads Gachibowli, Madhapur, Panjagutta and Jubilee Hills.
According to video clips that have gone viral on social media rainwater also entered in the Nacharam police station. The water there was up to knees.
Another video clip depicted water entering the emergency ward of a Railway Hospital in Secunderabad.
Officials said said power disruption  was reported from numerous parts of the city. Especially affected were  several areas in Manikonda and Alkapur Township, Banjara Hills.
IMD authorities stated that the cause of the wet weather is likely to be a cyclonic circulation over South Andhra Pradesh and North Tamil Nadu. The circulation is causing instability over many parts of Telangana.
IMD Hyderabad has forecasted generally cloudy sky with one or two spells of rain or thundershowers in Hyderabad till Sunday. Maximum and minimum temperatures are expected to be around 22 and 31°C respectively.
From a seasonal perspective, Hyderabad district has received 13% deficit rainfall as compared with the long period average. The city had received 514 mm since June 1, 2019, against the 590 mm it normally receives by this date.
Subscribe us on