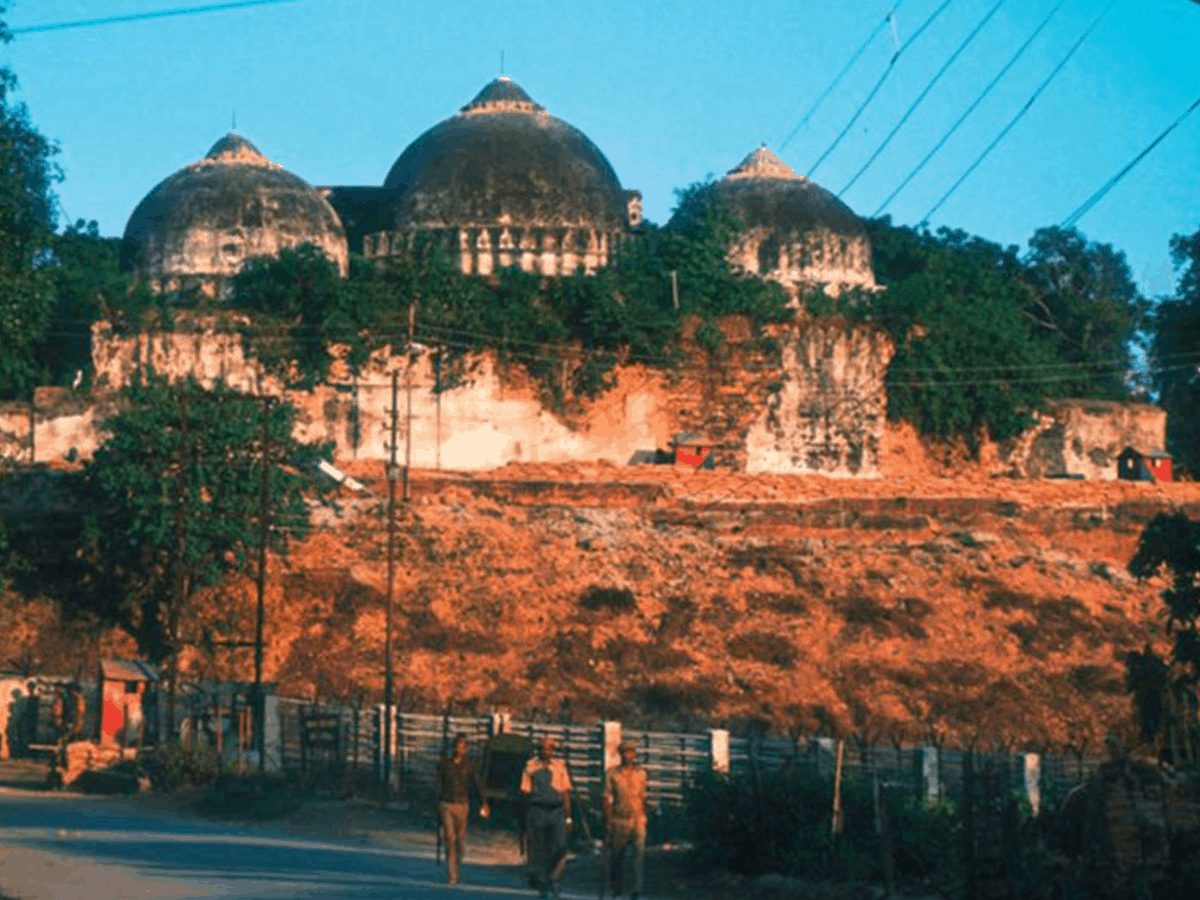 The Ayodhya dispute is a political, historical, and socio-religious debate in India, centered on a plot of land in the city of Ayodhya, Uttar Pradesh. The issues revolve around the control of a site traditionally regarded among Hindus to be the birthplace of their deity Rama, the history and location of the Babri Masjid at the site, and whether a previous Hindu temple was demolished or modified to create a mosque.
The mosque there, the Babri Masjid, was destroyed during a political rally which turned into a riot on 6 December 1992. A subsequent land title case was lodged in the Allahabad High Court, the verdict of which was pronounced on 30 September 2010. In the judgment, the three judges of the Allahabad High Court ruled that the 2.77 acres (1.12 ha) of Ayodhya land be divided into three parts, with one third going to the Ram Lalla or Infant Rama represented by the Hindu Maha Sabha, one third going to the Sunni Waqf Board, and the remaining one third going to Nirmohi Akhara, a Hindu religious denomination. While the three-judge bench was not unanimous that the disputed structure was constructed after the demolition of a temple, it did agree that a temple structure predated the mosque at the same site.
The Ayodhya Vedict
The five-judge Supreme Court bench heard the title dispute cases from August to October 2019. On 9 November 2019, the Supreme Court, headed by Chief Justice Ranjan Gogoi, announced their verdict; it vacated the previous decision and ruled that the land belonged to the government based on tax records. It further ordered the land to be handed over to a trust to build the Hindu temple. It also ordered the government to give an alternate five-acre tract of land to the Sunni Waqf Board to build the mosque.
Subscribe us on