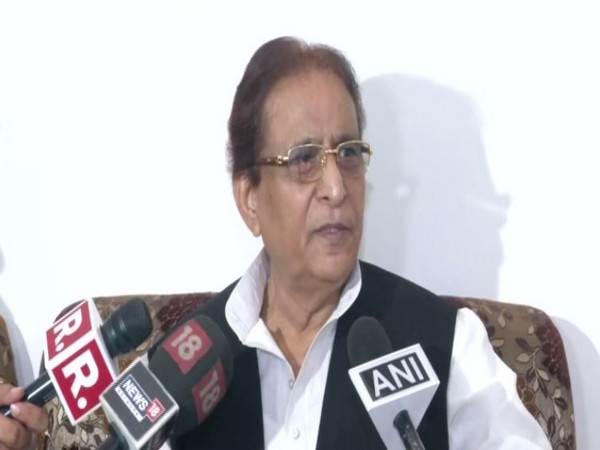 Hyderabad: Samajwadi party MP Azam Khan is being continuously targeted by Yogi Adityanath government for opposing BJP government of Uttar Pradesh and Prime Minister Narendra Modi. Though there is no dearth of leaders who criticise Modi and BJP but targeting Azam Khan alone raises several questions. While no action is taken against other Muslim leaders who slam Modi, Azam Khan is continuously being targeted.
At first Maulana Mohammed Ali Jauhar University run by Azam Khan was targeted. The entrance gate of the University was demolished. Several FIRs were registered against Azam Khan. A series of land grabbing accusations were slapped on him. In a fresh trouble, the boundary wall of his resort 'Humsafar' in Uttar Pradesh's Rampur has been razed by the district administration.
The state's canal division department had earlier served a notice to Azam Khan stating that his luxury resort was built on a drainage channel owned by the department.
Azam Khan is booked in several cases, such as theft of books from Madrasa Alia, illegal possession of land belonging to 26 farmers, tampering with documents and money laundering.
In short, BJP is not leaving a chance to harass Azam Khan. Other leaders in the country also target the central government on TV channels and in parliament but BJP and central government have a soft corner for them.
Meanwhile, President Majlis Bachao Tahreek Majeedullah Khan Farhat had termed the action taken against Azam Khan as a conspiracy to suppress voices in favour of Muslims. He said Azam Khan has always raised voice for the rights of Muslims but since BJP came to power he is facing retribution.
Not naming Owaisi, MBT President said though other Muslim leaders presenting themselves as the champions of Muslim cause, try to strengthen their vote bank by criticising Modi and BJP, they are not paid much attention perhaps because of match-fixing between them and the ruling party. While targeting BJP in public and strengthening the saffron party from behind, such leaders have always been the connoisseurs of BJP's eyes. The central government didn't take any action against such leaders, which shows that such leaders raise voices in favour of Muslims just to deceive them and practically no change in community's situation take place because of them.
Subscribe us on