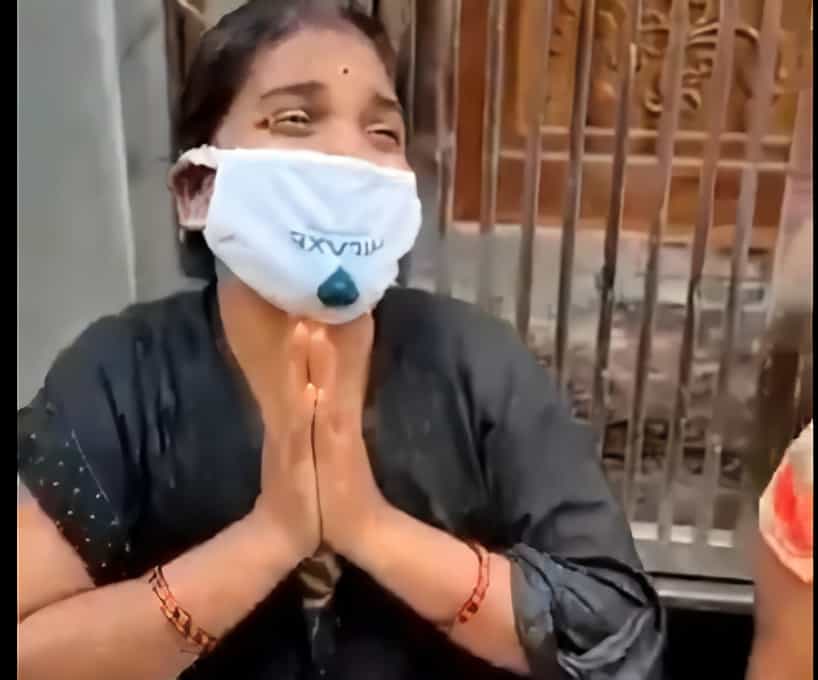 Rajahmundry: At a time when coronavirus cases are on an increase in the state, fear of COVID has engulfed the residents despite awareness creation by the government.
In a shocking incident wife of a corona positive man was denied entry into the house as a result she had to spend the whole night in rain outside the house.
The unfortunate incident occurred at Alcot Gardens in Rajahmundry, where the woman who is a health worker was allegedly stopped from entering her house after her husband tested positive for coronavirus infection.

Kalyani, an Auxiliary Nursing Midwifery (ANM), was forced sit in front of her house in the rain until the police interfered and rescued her the next day.
The video of Kalyani urging the people to show humanity has become viral in the social media platforms.
Kalyani works as an ANM in Burrilanka in Kadiyapu Lanka area in East Godavari district of the state.
Her husband was tested positive for the COVID and was sent to a quarantine centre in Bommuru.
Kalyani told that when she returned home after duty on Wednesday night, she was stopped by the local residents because her husband was tested positive. They asked her to go somewhere else. According to Kalyani authorities permitted home quarantine for her husband after he tested positive but locals opposed it. So he was shifted to Bommuru isolation centre.
Subscribe us on