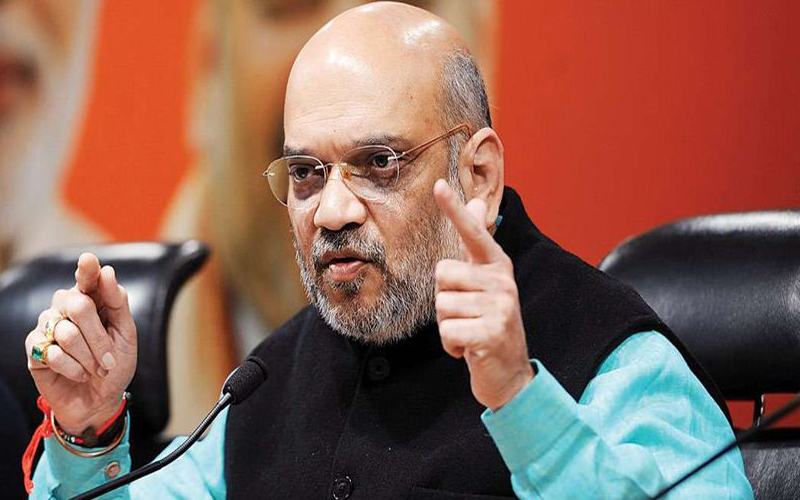 NEW DELHI: Union Home Minister Amit Shah on Wednesday said by the time of 2024 general elections, there would be no illegal immigrant in the country.
According toa report in The Indian Express, the BJP national president, at a rally in Haryana's Kaithal district said that the ruling party is committed to implement the National Register of Citizens (NRC) across the country.
Chun Chun Ke
He said that the BJP will identify each and every illegal migrant and throw them out before the next Lok Sabha elections i.e. 2024.
"To scrap Article 370, Narendra Modi has courage. To abolish triple talaaq, Narendra Modi has the courage. And I want to tell you, ke fir se hum 2024 mein aap ke saamne vote maangne aayenge, usse pehle desh se ek ek ghuspaithiye ko chun chun ke nikaalne ka kaam yeh BJP ki sarkaar karegi (In 2024, we will come to you for votes again. But before that the BJP government will identify each and every illegal migrant and throw them out)."
On NRC
Speaking on the controversy over NRC in Assam, Shah said, "For 70 years, illegal migrants have infiltrated this country and weaken our security. BJP ki sarkaar ka, Modi ji ka sankalp hai ke ghuspaithiyon ko NRC bana kar hum desh ke bahar nikalenge (The BJP and Modi ji vow that through the NRC all illegal migrants will be thrown out of the country)".
Triple Talaq & Article 370
The Home Minister while targeting the Congress said that the people of Haryana should question Congress leaders, why they were against the ban on instant triple talaq, or the government's decision to abrogate provisions of Article 370 and 35A or why did they oppose the NRC against illegal migrants.
Subscribe us on