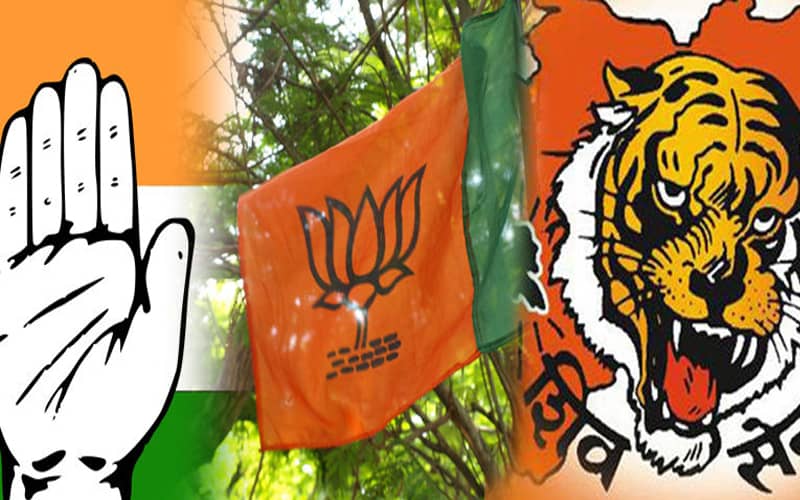 Mumbai: Since the Mahayuti failed to form a government in Maharashtra, President's rule has been imposed in the state after Governor submitted a report stating formation of a new government is impossible in the current state.
Since Shiv Sena has already snapped all ties with BJP, and looking ahead to common minimum programme along with Congress and NCP, party's spokesperson Sanjay Raut said the state's next government will be led by the Shiv Sena, News18 reports.
He claimed Uddhav Thackeray-led saffron party will lead the government in Maharashtra for the next "25 years" and not just five years.
"Talks are on with the Congress and the NCP to work out a common minimum programme which will be in the interest of the state and its people," he said replying to the reporters.
"Whether it is a single party government or an alliance, an agenda for governance is necessary. There are infrastructure projects to be taken forward, (and issues related to) drought,unseasonal rains (are to be tackled).
"Those coming with us are experienced administrators. We will benefit from their experience," he added.
When asked if their condition to share the CM's post on a rotational basis still exist, Raut said, "We want to have the chief minister's post for the next 25 years. The Shiv Sena will provide leadership to the state no matter who tries best to stop it."
When asked how Sena a party identified with Hindutva politics and "anti-Congressism", will adjust with a non- ideological partner like the Congress,he said, "What ideology? We are working on a common minimum programme for the state's welfare.
"Vajpayee (BJP stalwart and ex-PM Atal Bihari Vajpayee) headed an alliance of parties who came together on a common minimum programme. In Maharashtra, Sharad Pawar had led a Progressive Democratic Front (PDF) government (1978-80) of which the Jan Sangh, the BJP's earlier avatar, was a part."
Soon after the Mahayuti failed in Maharashtra, Shiv Sena reached out to the Congress-NCP combine for government formation after its demand for sharing the chief minister's post and equal distribution of portfolios was rejected by the BJP, its pre-poll ally.
BJP, Shiv had secured majority of votes by winning 105 and 56 seats, respectively in the 288-member assembly while the Congress and the NCP won 44 and 54 seats, respectively.
Subscribe us on