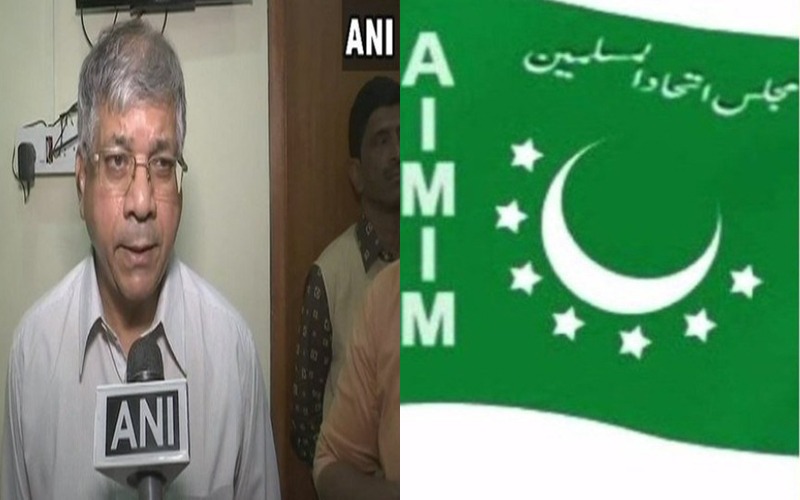 Hyderabad: All India Majlis-e-Ittehad-ul-Muslimeen (AIMIM) on Tuesday announced that Imtiaz Jaleel will contest the ensuing Lok Sabha polls from Aurangabad seat in alliance with the Vanchit Bahujan Aghadi (VBA).
VBA leader Prakash Ambedkar on March 16 had announced that AIMIM would contest the ensuing Lok Sabha polls from at least one seat in Maharashtra.
However, there is speculation that the alliance of MIM and VBA may benefit BJP and Shiv Sena by dividing secular votes.
According to the report published in Times of India, people are targeting Prakash Ambedkar for allegedly dividing anti-BJP votes. Dalits of Maharashtra are feeling that they are being betrayed by dishonest leaders.
It may be mentioned that in Maharashtra, 13.5% of the population is Dalits. Former UGC Chairman Sukhdeo Thorat claims that Dalits are disappointed with BJP-Shiv Sena due to rising atrocities against them.
Earlier, BJP got 25% Dalit votes whereas BSP and RPI had got only 20% of Dalit votes. However, due to neo-Brahmanical Hindutva of RSS, the scenario has changed. Dalits oppose the dominance of Marathas in politics. They also stand against 'manuwad' of BJP-RSS.
Despite opposition to manuwad, Activist and Theatre Artiste, Mr. Sanjay Jiwne said that Dalits are divided into sub-castes.
It may be recalled that in 1985, the Republican Party of India which was founded by Ambedkar had sent four candidates to Parliament. Ramdas Athawale from Pandarpur, Prakash Ambedkar from Akola, Jogendra Kawade from Nagpur and RS Gawai from Amravati.
According to Vimal Thorat, convenor of the National Campaign for Dalit Human Rights, in Maharashtra, Dalits are suffering as everyone wants to become a sole spokesman.
As said by Mr. Kawade, there is a need for unity among Dalits, Muslims and other minorities to have a strong political representation.
Subscribe us on