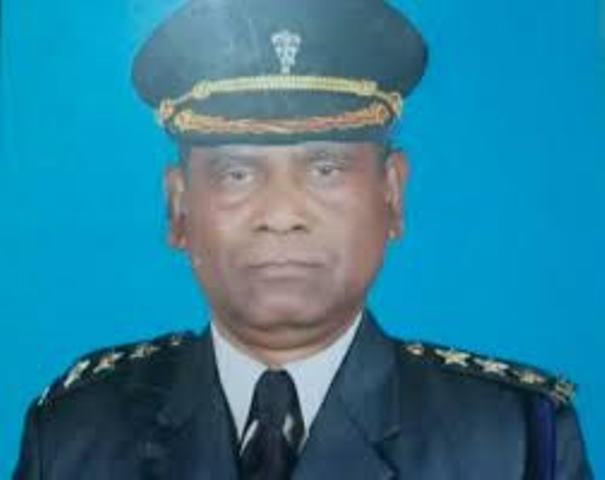 GUWAHATI: Former army officer and Kargil war veteran, Mohammed Sanaullah, who was detained after being declared a non-citizen walked out of the jail after the Gauhati High Court granted him bail on June 8, Friday.
Speaking to The Indian Express at his residence in Guwahati's Satgaon, the Kargil war veteran said that he will never forget the day when he walked into the Guwahati detention centre carrying an "illegal foreigner" tag.
"Entering through the prison gate, I cried and cried. I asked myself what sin have I committed that after serving my motherland for three decades, including at the LoC in Kupwara, I am being detained like a foreigner," he told The Indian Express.
"I have served for 30 years in the Army. I have been posted in Madhya Pradesh, Maharashtra, Rajasthan, Delhi, Punjab, Jammu and Kashmir, Andhra Pradesh, Assam and Manipur. I have defended my country standing bravely at the border. I love my country. I am an Indian and I am sure justice will be done in my case," he said.
Sanaullah, 52, who retired as an honorary Lieutenant in the Army was arrested soon after he was summoned by the Assam Police Border Organisation, or the Border Police, in Guwahati on May 28.
Sanaullah was detained for failing to comply with the rules of NRC – a register of Indian citizens prepared in 1951 which is being updated currently to weed out illegal immigrants from Assam.
Before joining Border Police, Sanaullah served in the Army for 30 years and was designated as a Captain. He was also conferred a medal by President of India for his service.
During his stay at the centre, Sanaullah had and interactions with fellow detainees and listening to their stories had left him heartbroken.
"My heart broke during my interactions with fellow detainees — most of them have never been to school and are very poor. Some of them have spent eight-nine years in detention. One person from Nalbari district, around 65 years old, has spent over nine years. Most of them were telling me how they had been declared as 'foreigners' due to errors in the spelling of their names and discrepancies in age in certain documents," says Sanaullah.
"The families of many of these detainees do not have the funds to contest the FT order in high court. Some of the families have stopped visiting because even travelling from a far off district to the centre in Goalpara requires money. I met some young men, in the age group of 18-30, who have been declared 'foreigners' but there is no question on the Indian citizenship of their parents and siblings," he says.
The war veteran also thanked the Gauhati High Court for granting him bail.
Sanaullah, who claims to have served in the Indian Army for 30 years, said, "I joined the Army in 1987. I served in the Army for 30 years, including twice in Jammu and Kashmir and once in Imphal. I thank the High Court for granting me bail, I am an Indian and will remain an Indian. I am sure I will get justice," he added.
The court also issued notices to the Centre, government of Assam and authorities of the National Register of Citizens (NRC) and the then inquiry officer in the case challenging the FT order against Sanaullah.
With agency inputs
Subscribe us on