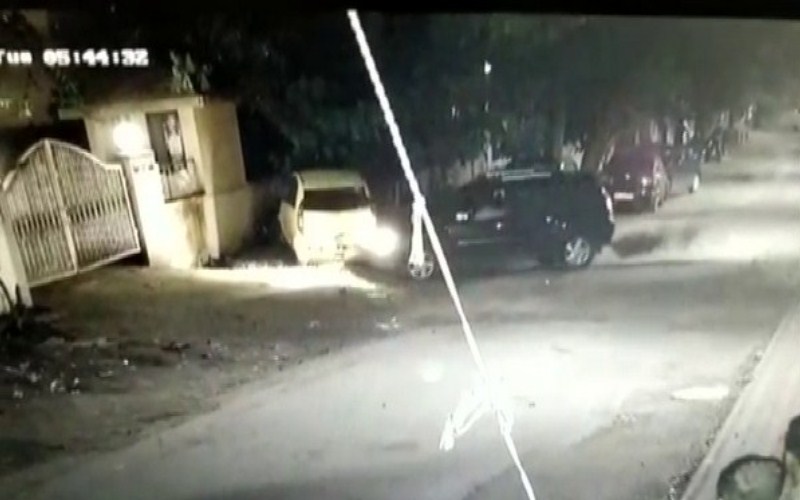 Pune: A Pune woman, described as mentally ill and disturbed repeatedly rammed her vehicle into a parked Nano car, created a ruckus and threatened to disrobe herself outside a quiet residential complex here on Tuesday, the police said on Wednesday.
"The woman is reportedly mentally ill. She had gone berserk and even threatened to attack the police and the bystanders. We have registered a case under the relevant sections," Yeshwant Gawari, Senior Police Inspector of Hinjewadi, told IANS.
The woman is her early 30s
Though it could not be ascertained if she was inebriated, the woman, in her early 30s and mother of a 9-year-old son, appeared very angry and upset, hurled expletives at all and even threatened to mow down anybody who came near her, Gawari said.
At around 4.30 am on Tuesday, she sped to her housing complex in Ramnagar Colony, Hinjewadi suburb of Pimpri-Chinchwad, on the outskirts of Pune.
CCTV records the incident
According to CCTV footage, which has gone viral on social media, she rammed her vehicle into the a Nano car, which was bloking her way to the society and in a fit of rage. Later, she repeatedly (as many as 8 times) rammed it.
Hearing the commotion at that early hour, several residents rushed out and summoned the police, said Gawari. The woman let off a string of abusive words at the people and the police, threatened to mow down anybody who dared to confront her.
The woman threatens to remove her clothes
At one point, she even threatened to remove her clad clothes — the loose night shorts and a sleeveless T-shirt, if troubled. Later, she was taken away by her family members.
Subscribe us on