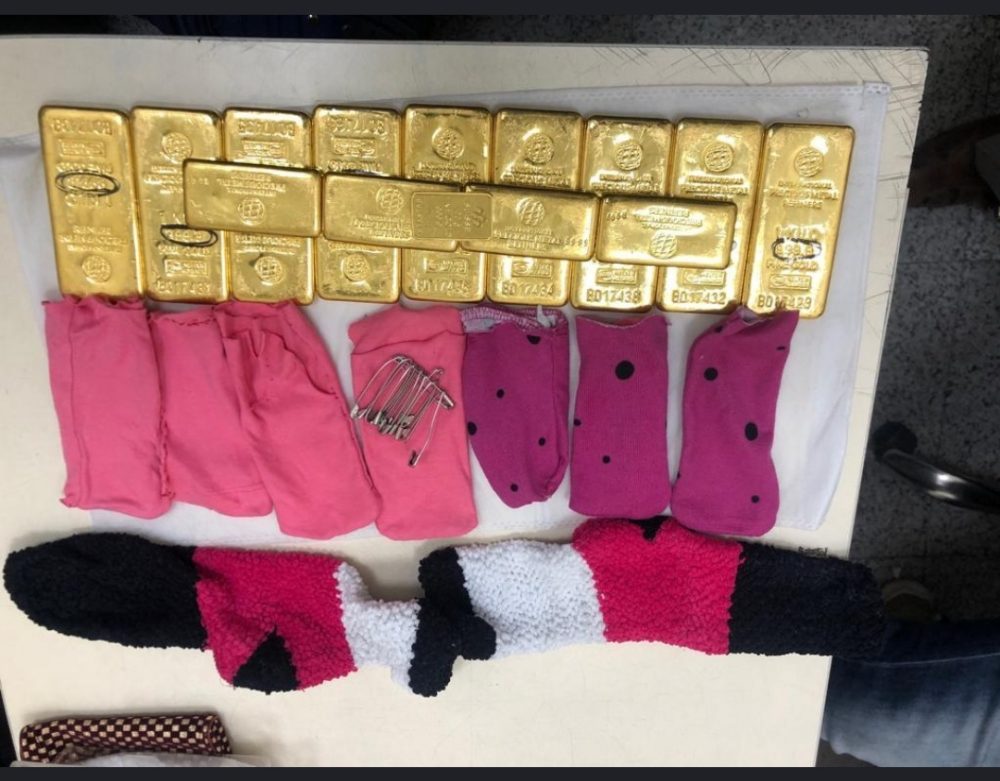 Hyderabad: The Directorate of Revenue Intelligence (DRI) seized 11.1 kg gold from a female passenger at the Rajiv Gandhi International Airport in Hyderabad.
Authorities said that the gold was worth Rs 3.63 crore. An additional amount of Rs 1.5 crore in foreign currency was also seized from the hotel where she was staying.
She had arrived at Shamshabad International Airport through Emirates flight travelling business class from Dubai. She was stopped at the exit gate around 3-00 am. The investigating officers found that the foreign-marked gold was concealed in specially made cloth pockets and socks along with foreign currency worth Rs 4.25 lakh. The foreign currency was in the form of Singapore dollars and UAE dirhams.
"She had exchanged Indian currency for foreign currency to carry it out of the country, purchase the gold and smuggle it out of the country. She was making a minimum of Rs 3 lakh profit selling a kg of gold "a senior official from DRI said.
A case has been registered under the Customs Act 1962. DRI officials said that further investigation is underway to ascertain if the accused was a part of larger nexus or a bigger racket.
By Roshan bint Raheem
Subscribe us on