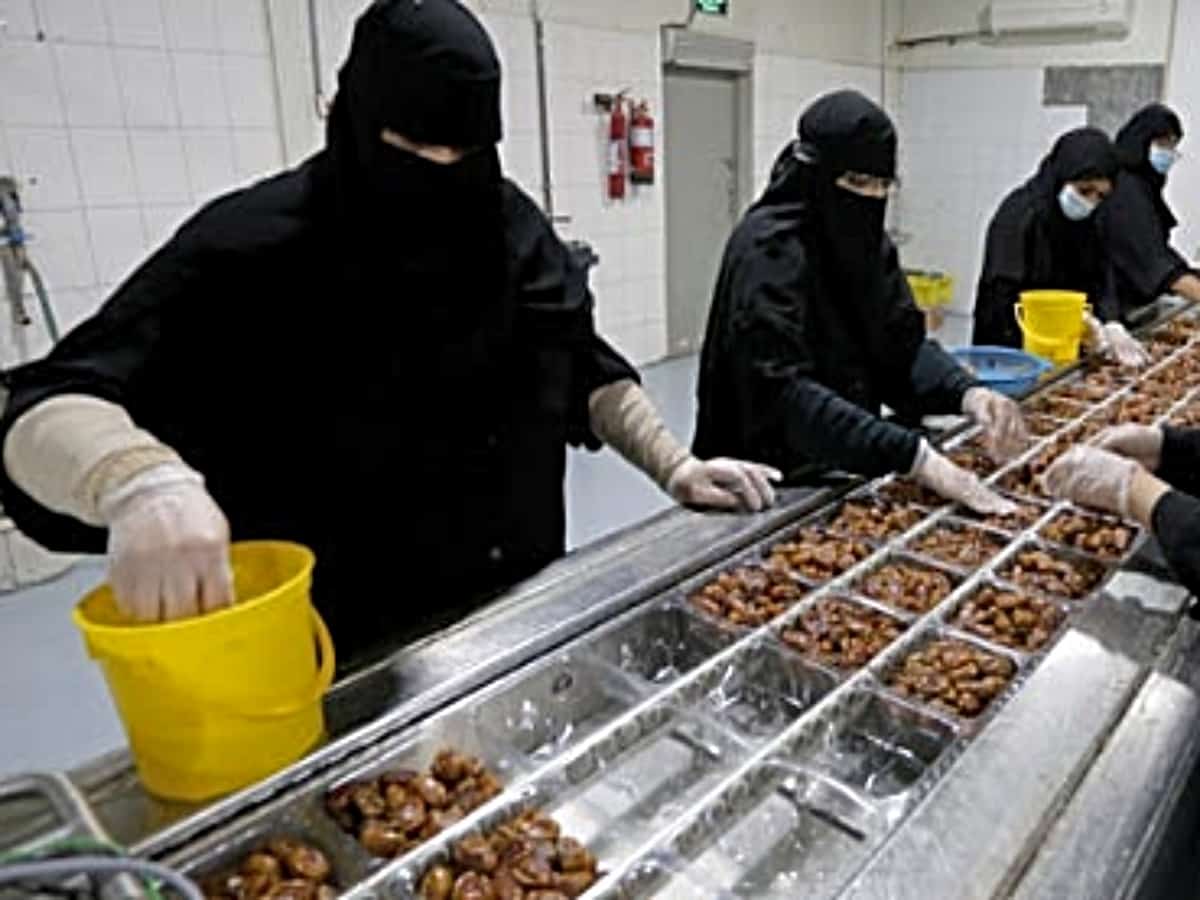 Riyadh: The Ibn Zaid factory in Saudi Arabia's Al-Ahsa eastern region which produces and sells dates is operated by only women. Inside this date-packaging factory, there are nearly 100 Saudi women, who hold various ranks from management, accounting, quality control, packaging, health and nutrition.
According to media reports, the factory was previously run by foreign expat workers, but the owner decided to hire local Saudi women instead, in keeping with the country's new direction of bringing the women into the labor force.
Take a look at the video shared by Reuters on Twitter.
The owner of the Ibn Zaid factory gradually replaced expat workers with women, and it has been run by women for more than a year, reports said.
Speaking to the media, one the workers Aqeelah Ali even drives a forklift to transport date packages said, "At first there were some difficulties as driving heavy transport trucks as men are deemed to be more suitable to drive those vehicles."
Expressing her happiness of how women can succeed no matter what the field is, Aqeelah said, "But I'm happy that I could prove that women can enter into new fields and succeed."
In recent years, Saudi Arabia has introduced several reforms to increase women's presence in the public sphere. Another reason behind the new policies is that they will also help the economy by increasing women's participation in the workplace.
In 2017, King Salman bin Abdulaziz announced that the ban on female drivers would be lifted.
Crown Prince Mohammed bin Salman also launched the Vision 2030 reform plan, which aims to diversify the Kingdom's economy and includes increasing women's labor force participation.
Subscribe us on