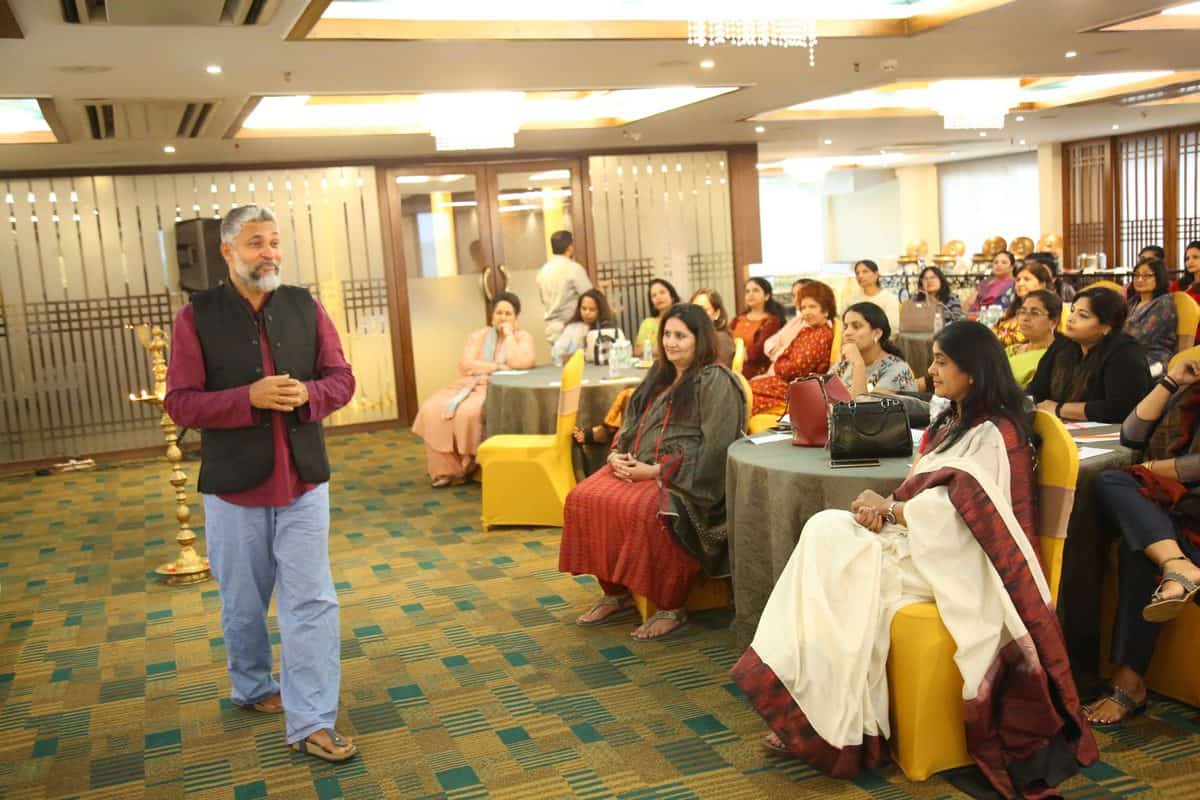 Hyderabad: Women leaders have to show up their female energy, the intrinsic nature of a woman. You don't have to imitate male energy. The goals, the targets, vision focused, all these are masculine energy.  Women instead of showing up their natural qualities, intrinsic strengths, they park them and try to imitate masculine energy. You don't have to do that, told Sujith Ravindran to his female participants at the workshop   
Women who Show up in their male energy, are generally not welcomed and encouraged. Men do not generally welcome women into their professional space. This is not just the case here in India, it is more or less same all over the world, shared Sujith Ravindran while addressing a gathering of 70 FLO(FICCI Ladies Organisation) members here in the city
Sujith Ravindran, Social and Management thinker, Author, TEDx speaker, an international business and political coach conducted a two hour long Workshop on "Harnessing the Female Energy to Boost Business Performance".
Sujith who has roots in Kerala in India, currently live in Vancouver in Canada. Accompanying his wife Camilla, Sujith was in city on the invitation of FICCI Ladies Organisation.
He is here to examine
What are the qualities associated with female energy? How do men and women create the conditions within organizations for the female energy to flourish? said Sona Chatwani, Chairperson
The FICCI Ladies Organization (FLO)
Sujith, in his eloquent but down-to-earth style, interactive and insightful session drove his participants develop a map of the female energy and contrast it against the male energy.
If you are a woman, you will walk away with an understanding of how to show up in business in your authentic self, he told his participating before making them to come out a map.
Sujith helped participants understand how to connect with their core energies and amplify the voice of their intuition to enrich their performance.
Sujith, speaker at the 8th Learning series of workshops of FLO is a globe trotter and is considered as one of the most influential management and social thinkers of our times shared further that Silicon Valley is welcoming female energy. Even intelligent business leaders are also realising the need for female energy in their workspaces.
Sujith Ravindran who the co-founder of, BEING AT FULL POTENTIAL, a global centre for leadership and organizational renewal in responding to a question on why the USA Presidential office is not ready for female energy, said women are coming up in political space and you will feel their presence soon in next few terms. But, majority are not ready for a female energy for Presidential position. They are getting ready. And might take time, he observed.
A global traveler, TEDx speaker and serial author, his work on leadership, THE BEING LEADER, is an essential leadership handbook and a case study in various corporates, politics and business schools. In 2012, he was conferred the honour of AMBASSADOR OF PEACE by the Council of Assisi, Italy, for his efforts on social upliftment. He supports top leaders and organizations across 4 continents rethink their organizations and understand the power of diversity.
We should step off the rate race and pave our own pathway to success, where we compete with no one, but our own self. Why let anyone else define us, said Usha Manne, VP of FLO in her vote of thanks.
Subscribe us on