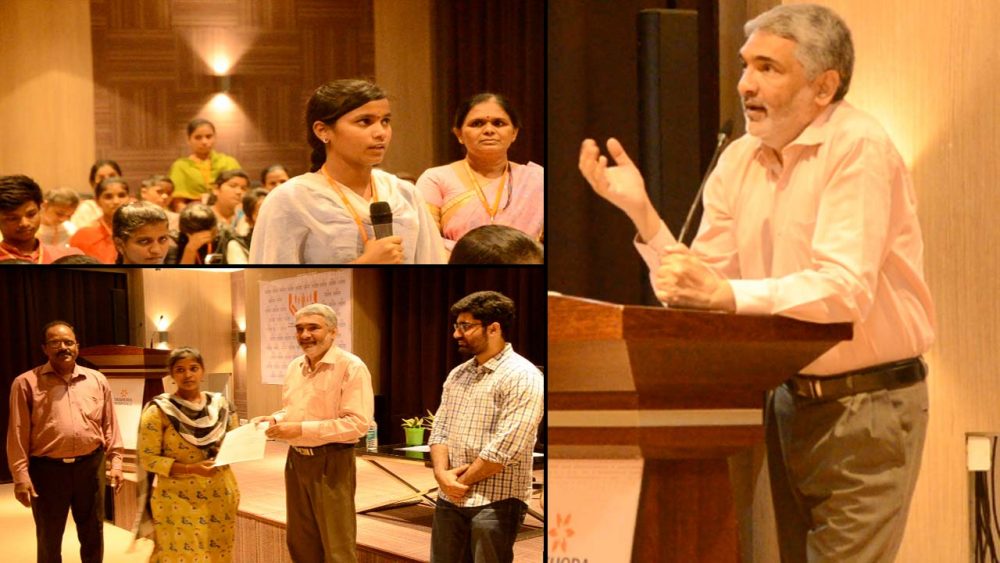 Hyderabad: Yashoda Hospital Foundation arranged free professional and social skills training for orphan youths.
During the course of four-month duration, the foundation provides spoken English, skill development and computer training.
It may be mentioned that after completion of the course, the youths get jobs in Yashoda Group itself.
Despite running a corporate hospital, Yashoda Group is investing their time and resources for the welfare activities of the society by imparting training to orphan youths. The credit of the welfare activities goes to the foundation especially, its chairman, Mr. G. Ravender Rao, Managing Director, Dr. G. Surender Rao and Director, Mr. G. Devender Rao.
During the certificate distribution function, one of the girls who received training from the Foundation said that due to financial hurdles she had never thought that she could be able to achieve such skills. She further said that she was depressed after the death of her father.
Another girl thanking the foundation said that at the time of joining the course, she was not confident about her future but the foundation gave her hopes.
Mr. Zaheeruddin Ali Khan, Managing Editor of Siasat Urdu Daily was the Chief Guest at 74th batch convocation program on 7th June 2019. His son, Mr. Asghar Ali Khan was also present at the event.
During his address, Mr. Zaheeruddin Ali Khan quoted Islamic teachings and highlighted the importance of helping Orphans. He also applauded the efforts of the Director, Mr. G. Devender Rao and team at the foundation.
Talking about the opportunities, he said, "As we are living in a knowledge-based era, there are plenty of opportunities".
Highlighting the potential of India, he said that in the next few decades, India will have more younger population than any other country in the world.
Yashoda Foundation
Yashoda group of hospital has established Yashoda Foundation to help the orphans in the society. The foundation was inaugurated by the then Governor of Tamil Nadu, Mr. K.Roshaiah on 19th February 2012.
Under this charitable foundation, training in employable skills and placements is provided to the orphans.
The highlights of the program are as follows.
Every month a batch of 50 candidates (male& female )with SSC or Inter qualification and 18 years age from all over Telangana and Andhra Pradesh are drafted for training.
Training duration will be 65 working days.
Total free training for all the trainees (study material, food and accommodation for outstation trainees )
Bus fare is given to the trainees who reside in and around Hyderabad and Secunderabad.
Training is given to those who lost both parents, single parent and also to the abandoned /neglected poor candidates (considering government description of an orphan).
Placement support after completion of the training with 100% success rate.
Yashoda Foundation runs different projects such as Varadhi, Maa Kutumbum, Abhaya and Akshara (For details of the project, click here)
Subscribe us on