Hyderabad: The old city on Friday again witnessed protests against the Citizenship Amendment Act (CCA) and NRC, mild tension gripped in Moghalpura area of south zone immediately after the Friday prayers but the police could able to control the protestors.
However, the police detained six persons in connection with the protest.
Soon after the Friday prayers at Historic Mecca Masjid hundreds of Muslims gathered on roads and started the protest, they raised slogans against CAA and proposed plans to implement NRC across the country.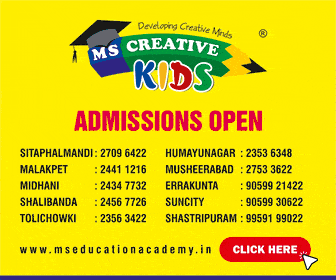 The roads leading to Moghalpura fire station were full of protestors as more than two hundred people took part in the protest, the police as a precautionary measure have blocked those roads which could create trouble.
In wake of Friday prayers, the south zone police have made elaborate arrangements and cops in plain clothes were also deputed for the bandobast inside the Mosque. Rapid Action Force (RAF) was also deployed in the area. The police meticulously planned the bandobast and restricted the movements of the protestors near Makkah Masjid.
The police, however, chased them away and patrolling was intensified in the sensitive parts of the old city.
"The Moghalpura police have detained six protestors, no untoward incident reported during the protests," said Joint Commissioner of Police CCS Avinash Mohanty who is also the incharge of the south zone.
Subscribe us on