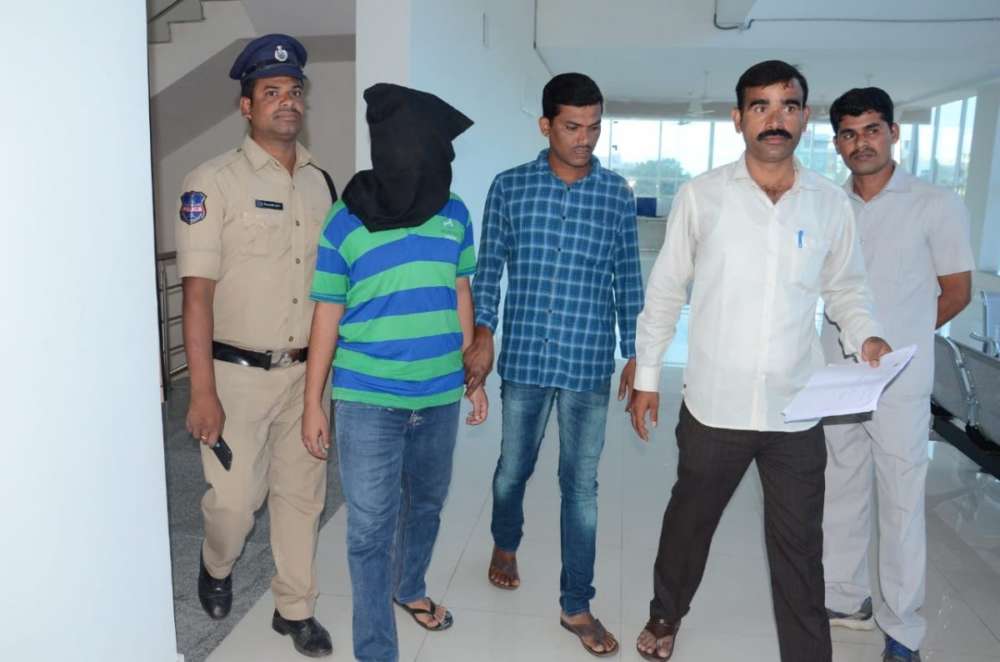 Hyderabad: A 24-year-old youth arrested for creating ruckus with hoax email bomb threat at Hyderabad Airport.
Another fake email was sent to Canada immigration by the accused
In a massive breakthrough RGIA police under the supervision of DCP Shamshabad N.Prakash reddy arrested the accused identified as Katraju Shahhikanth aged 24 yrs an unemployed youth resident of Ameerpet.
Accused Shashikanth was jealous of his friend Sairam who had recently got VISA of Canada.
Accused Shashikanth secretly hacked the password and other credentials of his friend Sairam with an intention to stop Sairam from going to Canada Shashikanth sent a hoax message from Sairam's I'd to RGIA.
The police officials have seized laptop, cell phone and two routers from the possession of the suspect.
Upon receiving the mail, a protocol was followed and security was tightened at the
airport and a meeting was held consisting of officials of CISF, Telangana Police, RD/BCAS, GHIAL Management, Terminal
Manager etc. It was clear that the threat was a hoax, police said.
Investigation revealed that Sairam Kaleru's email ID was used by Shashikanth to send
the email. Both men were good friends and roommates in hostel.
Recently, Sairam got a Canada visa for further studies and Shashikanth could not get through. Bearing a grudge, he tried to cancel his friend's visa by sending a fake mail to Canada immigration, but in vain.
Shashikanth then tried to stop him at RGI Airport and on Tuesday afternoon, he sent a hoax mail to the airport's official website through his cell phone via Sairam's mail ID,
police said.
Following a complaint from Sujith VR, GM Security of RGI Airport, the email was traced by the technical team and Shashikanth was placed under arrest on Wednesday.
Subscribe us on