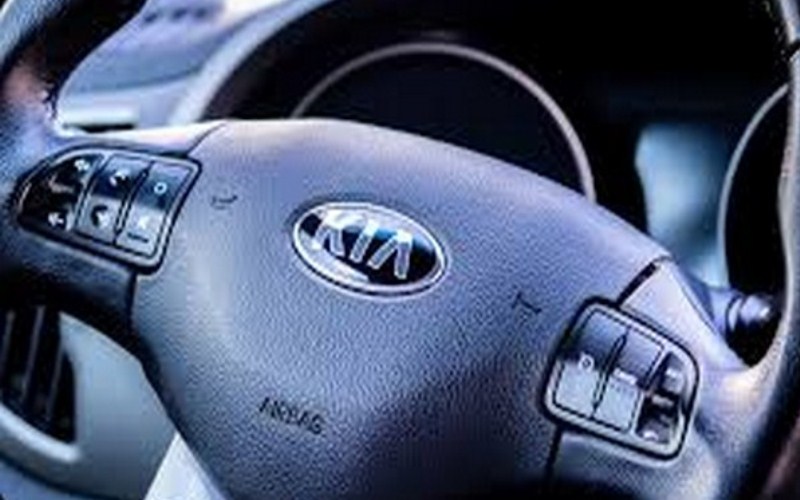 Amaravati: What should have been a message to wish Kia Motors on the roll-out of its first made-in-India car turned out to be a note of protest by a Member of Parliament of Andhra Pradesh's ruling party YSR Congress.
"Car roll out – our youth ruled out here ..sorry," wrote Gorantla Madhav on the bonnet of Seltos, an SUV rolled out of the South Korean auto major's India plant at Erramanchi village in Anantapur district on Aug 8.
Madhav, in whose Hindupur constituency the plant has come up, stoked a row by giving vent to his anguish on an occasion where the auto major was expecting best wishes from the party in power.
The picture of the bonnet with the MP's slogan went viral on the social media with many netizens slamming him for his action.
The MP also allegedly threatened Kia officials for not inviting him on the dais during the roll out ceremony. He reportedly warned them that he will make them bow before Chief Minister Y. S. Jagan Mohan Reddy.
"Wonder what is the opinion of YSR Congress fans working in Hyderabad and Bengaluru", commented a netizen.
Earlier this month, the police had arrested two local leaders of YSR Congress Party (YSRCP) for allegedly threatening Kia officials not providing jobs to their candidates.
The MP's action came amid a raging row over a Bill passed in Assembly last month for reserving 75 per cent jobs for locals in all industries.
"If YSRCP leaders can threaten an international company like this, what will be the plight of local investors," asked opposition Telugu Desam Party (TDP) leader Nara Lokesh, son of former chief minister and leader of Opposition N. Chandrababu Naidu.
Naidu claims to have brought Kia Motors to Andhra Pradesh while YSRCP leaders have given credit to Prime Minister Narendra Modi. They had targeted Naidu for failing to ensure jobs for locals in Kia plant.
Interestingly, Chief Minister Y. S. Jagan Mohan Reddy skipped car roll-out event despite the top company officials personally meeting and extending him the invitation. According to official statement on Aug 5, the chief minister had accepted the invitation.
Jagan Reddy, who was in Delhi for two-day visit on Aug 6 and 7, extended it by a day and cancelled the visit to Anantapur.
Finance Minister B. Rajendranath Reddy, who attended the event on behalf of the chief minister, wrote "great event" on the car's bonnet while another YSRCP leader and Andhra Pradesh Industrial Infrastructure Corporation chairperson R.K. Roja scribbled aceall the best."
Kia Motors, which invested $1 billion in the facility, plans to manufacture three lakh cars per year and the production can be ramped up to seven lakh.
The state-of-the-art plant came up on 536 acres of land in just 14 months. With over 3,000 direct and 7,000 indirect jobs, Kia is expected to become the single largest employer in the drought-prone region. Officials said the ancillaries including 18 Korean companies are expected to provide an additional 5,000 jobs.
Subscribe us on