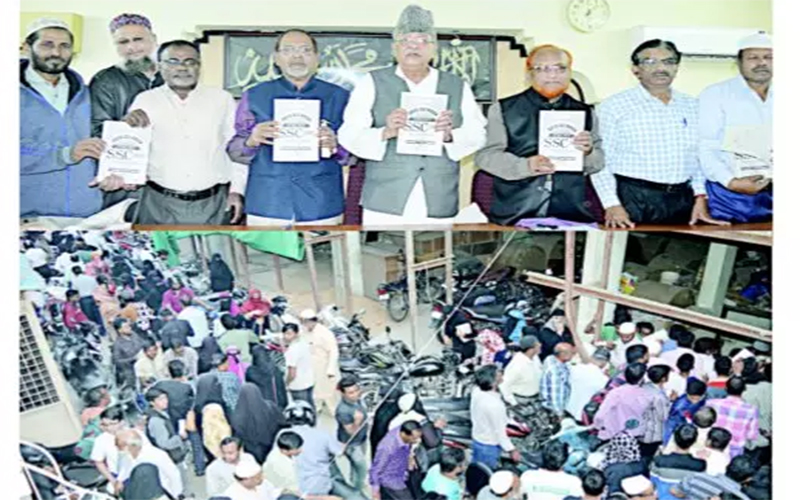 Hyderabad: Mr. Zahid Ali Khan, Editor of Siasat Urdu Daily released SSC (English Medium) Question Bank. He told that after the publication of question bank booklets, the percentage of success of SSC candidates has increased to the tune of 80%.
He said that if the students take full advantage of question bank, they can certainly pass SSC examinations.
He told that it is one of the welfare activities of Siasat Urdu Daily. He felt the need to encourage girls for getting education.
He informed that the other communities are far ahead of the Muslims in education. It is the need of the hour for this community to excel in the field of education.
SSC (English medium) question bank contains 400 pages. Siasat also prepares question bank for Urdu and Telugu medium students and distributes free of cost.
Former VC of Telangana University, Prof. Akbar Ali Khan was the Chief Guest of the function. He applauded the efforts of Siasat and advised the students to avail of this opportunity.
He appreciated the services of Mr. Zahid Ali Khan and said that he is an asset to the community.
Mr. Bashiruddin Farooqui supervised the compilation of the question bank booklet.
Mr. M.A. Hameed thanked the guests and the audience.
[source_without_link]Siasat News[/source_without_link]
Subscribe us on