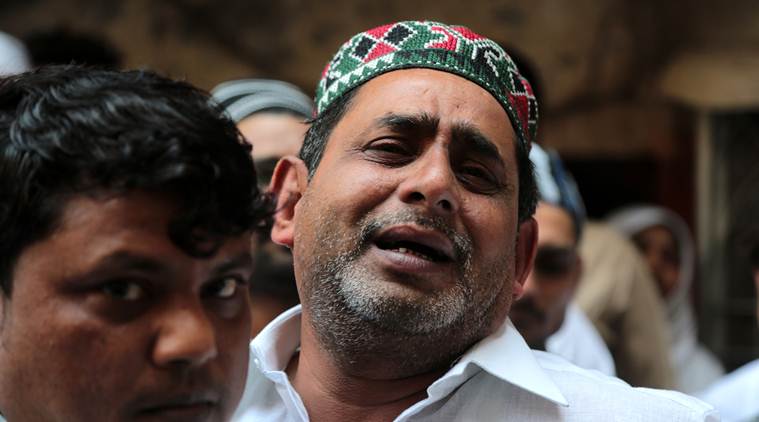 The bridge in Mumbai collapsed on Thursday, killing six people and injuring 31. Zahid Khan was also among the victims, who lost his own life to save his father's. His neighbour Maqsood Khan said: "Had Zahid not pushed away his father, he too would have died. He survived because the slabs that fell were a little ahead of him."
Horrified to see the Himalaya Bridge at Chhatrapati Shivaji Maharaj Terminus railway station wobbling dangerously Thursday evening, the first thing that came into Zahid Khan's mind was to save his father Siraj who was just behind him. In a fraction of second, he pushed away his father to the chest. Thus the 60-year-old Siraj had a narrow escape. But to his horror, he saw his son fell to his death, crushed by cement slabs of the foot overbridge.
According to Indian Express, Siraj was inconsolable as he returned home after laying his son to rest. A large number of people from across Ghatkopar attended the funeral. Zahid (32) was one of the 6 persons who died in the tragic incident.
Zahid died leaving behind his parents, a younger brother, wife and two daughters, one aged six and the other just eight months. Mourning Zahid's death, his cousin lamented, "Hamare ghar ka chirag bujh gaya hai.
Zahid's father Siraj is undergoing treatment at St. George Hospital as his back and chest are injured. Father and son duo ran a shop that sold belts outside Ghatkopar railway station.
Maqsood said "Zahid was a simple, straight-forward boy. He would head to work with his father after offering prayers in the morning, and return in the evening."
Subscribe us on